SONS OF DEWITT COLONY TEXAS
© 1997-2004, Wallace L. McKeehan, All Rights Reserved
The Zadock Woods Family
Woods Family Letters from Mexican Prisons
Zadock, Leander, Norman B., Montraville, Henry Gonzalvo. The Woods family were early Austin Colonists from Missouri pioneering the current FayetteCo area whose interactions were often more with DeWitt Colonists and Gonzales than San Felipe and other areas of the Austin Colony. The story of Zadock Woods, who at 69 was the oldest volunteer at the Battle of Salado and Dawson Massacre, the escape of his son Gonsalvo Woods, along with future DeWitt resident Alsey Miller, and the wounding and death of his son in Perote Prison in some form is included in all eyewitness reports of the events and with modifications and embellishments by storytellers through the years. Some say Zadock was over 80 years at the time. Family members moved to current DeWittCo in the mid-1850's. As described below in some of the family accounts, the aging Zadock Woods insisted on joining the FayetteCo men who came together to remove Gen. Adrian Woll's forces from San Antonio. Other accounts say his family did everything to dissuade him including hiding his saddle and greasing his bareback horse so that he might give up the venture. It is Zadock Woods that is credited with persuading the Capt. Dawson and his men to remain rather than withdraw when they realized they were encountering Gen. Woll's rear guard. See Smithwick Evolution of a State, Nathan Boone Burket in Early Texas Days and The Dawson Company Massacre.
Zadock and Minerva Cottle Woods. In Bridgewater, Massachusetts on 3 May 64, Jonathan Woods Jr. (born 15 Aug 1740, Bridgewater, Mass, son of Jonathan and Betty Thomas Woods) married Keziah Keith (born 9 Oct 1748, Bridgewater, MA, daughter of James and Lydia Perkins Keith and granddaughter of Ensign John and Hannah Washburg Keith (this lineage traces back to Edward I, King of England). Their son, Zadock Woods was born on 18 September 1773 in Brooksfield, MA. After the American Revolution, Jonathan Woods Jr. moved with his father and their families to Hartland, Vermont. In nearby Woodstock, Vt. Zadock Woods met and married in 1797, Minerva Cottle (born 22 Dec 1776, Woodstock, Vt. daughter of Joseph and Azubah Power Cottle). "Deacon" Joseph Cottle served in the American Revolutionary War in March, 1781 in the last alarm. The Woods and Cottle families are said to be descendants of three Mayflower passengers, Zadock was a 6th generation from Francis Cooke and Minerva was a descendant of William Bradford and Edward Winslow (through brother Kenelm Winslow).
With the promise of a Spanish land grant in the Louisiana Territory, Joseph Cottle, Jonathan Woods, Jr. and Zadock Woods moved their families to the St. Charles District (now Missouri) on the Cuivre River in 1799. On the present site of Troy, Lincoln Co, MO, Joseph Cottle and Zadock Woods built Woods Fort (an almost square stockade) to enclose the spring, cabins, Woods Tavern and Inn and the Universalist Church (of which Joseph Cottle was deacon and most early settlers here were members). Joseph Cottle was unhappy with Zadock Woods when he established the inn and tavern on the property in Troy. It was a gathering place where often behavior disapproved by Joseph and the church going was disapprove, including the participation of Zadock. Fights often broke out and in the second term of the LincolnCo, MO court in Woods Tavern, Zadock was charged with two counts of assault and battery. The jury comprised of mostly old friends found him not guilty of one charge and fined him one dollar for the second.
During the War of 1812 as many as 30 families took refuge in Woods Fort. Zadock Woods enlisted in Capt. Nathan (son of Daniel) Boone's Co of U.S. Mounted Rangers in March, 1812 and later fought with Andrew Jackson at the battle of New Orleans with the Callaway Rangers as a private. Woods Fort also served as headquarters for Daniel Boone and again for Lt. (later U.S. President) Zachary Taylor in the 1813-14 Indian Raids. Officers under Taylor built a minature spinning wheel for Minerva Woods which was a family heirloom. Zadock and Minerva and her parents, Joseph and Azubah deeded the township of Troy, MO (including Woods Fort and the spring) to the public in Sept. 1819. The community had grown too populated and the cry of the wilderness stirred deeply. Zadock Woods was a partner in an unsuccessful lead mining business with Moses Austin in Troy, MO. Zadock joined Moses Austin on an early exploration to Texas in 1822 and returned to Missouri. His pioneer spirit ablaze with the promise of a Spanish Land Grant of one league (4,228 acres) and a labor (177 acres on water) in Texas. His married children would be granted the same acreage and smaller grants for single men. By October, 1824, Zadock led a group from Missouri and crossed into Texas by Christmas, 1824. He submitted letters of recommendation from the Governor of Missouri with his character references and Petition for his Spanish Land Grant as a settler in March, 1826.
---
JOHN RULAND TO A. MCNAIR AND STEPHEN F. AUSTIN. Troy October 3rd 1824 DEAR SIR Mr Zadock Woods, the bearer of this, returned last winter from the Province of Texas, which place he had visited for the purpose of ascertaining whether he could improve his situation by removing thither:--atisfied himself on that head and he has is now starting back with all his family. As it is customary for those who value a good name, to procure testimonials of Character from those of their fellow citizens whose standing in Society is Conspicuous, Mr Woods is desirous of obtaining from you a few lines to Mr Austin in Texas, stating your knowledge of his character etc-and also a letter from Major Christy and Wm. C. Carr Esq. As to my knowledge of Mr Woods, I can say that during an acquaintance of five years, I have ever found him scrupulously just and honorable in all his dealings.---And I can assure you that his departure from this place is sincerely regretted by his Neighbors.--He is a Man of industrious habits and of enterprise, but has, (as I presume you know) lost a Valuable estate in endeavoring to benefit the country and himself, by exporting its produce. If you can give Mr. Woods a recommendation, and enable him to procure one from each of the gentlemen I have named, you will serve a worthy Man, and confer particular favor on JNO RULAND [Addressed:] His Excelly Alexander McNair Governor of Missouri St. Louis.
St Louis 8th October 1824 .Mr. AUSTIN What is stated in the letter of Mr Ruland to me respecting Mr Woods I know to be correct---I would have procured a letter from Mr Carr to you but he is in Kentucky on a visit with his family. I have the honor to be your friend &c. A McNair
---
As one of Austin's "Old 300" families, Zadock first acquired land near Pledger, Matagorda Co, TX. Later in May, 1827, he was issued his league and labor ten miles west of present La Grange (near present West Point) in Fayette Co, where he built a second Woods Fort which was almost identical to the one in Missouri. The outside walls were made of bricks which were later covered with boards.
Zadock and Minerva had 6 children:
1. Leander born 1809, died at the Battle of Velasco, June, 1832.

2. Minerva born 1798, married William Harrell in Missouri, had 9 children: Amanda, Sophronia, Milvern, Leander, Emily, Montraville, William Norman, Elizabeth, Mary. Milvern Harrell was captured at the Dawson Massacre with Minerva's brother Norman and imprisoned in Mexico.

3. Ardelia born 21 Feb. 1804, MO died infant

4. Norman B. (born 13 Oct 1805, died a prisoner of war Perote Castle Prison, Mexico; buried in Castle Moat; married Jane Boyd Wells August, 1831, had children: Ardelia (born 1834 married A. Glimp), Sarah Boyd and Cordelia Minerva (born 11 Feb 1835); Caroline (born 1838, married A. Brown); Martin; Susan (born 1840 married Tobe Brantley] See Woods Family Letters from Mexican Prisons

5. Montraville born 17 Nov 1808, married June, 1826, Isabella Hidalgo Gonzales (born 2 July 1812, daughter of Spanish Dignitary Don Francisco Hidalgo Gonzales and his wife, Dona Procopia Hidalgo Valdes; had children: Mary (born 1828); Minerva (born 1832); Amanda (born 1833, married A. Brown); Madelena (born 17 July 1836, married Sylvanus Brown; Sophronia (born 1838); Mary Ann (born 1841); Isabella (born 1842); Malinda (born 1844); Susan (born 1846); Montraville Zadock (born 1847, married Ann Anderson); Margaret Eliza (born 21 Jan 1849, married Jesus Gonzales); and Emma Ardelia (born 27 Dec 1851, married William Hartman)

6. Henry Gonzalvo born 18 Feb 1816, married after brother Norman's death, widow Jane Boyd Wells Woods, had children: Henry (born 1846); Norman (born 1848); and Minerva (born 1850)
In the Texas struggle for independence, Zadock Woods served with Capt. Michael Goheen and Col. John H. Moore in the battle of Gonzales and Concepcion and the Grass Fight at San Antonio in the fall of 1835. After returning home in December he quartered company of ten Tennessee volunteers under Daniel William Cloud who were on the way to the Alamo on 10 Feb 1836. After the Alamo defeat, the family took flight east in the Runaway Scrape. Woods Fort became shelter to neighboring families during the early Indian troubles and again when Texas declared independence from Mexico in March, 1836. Family tradition states that while Zadock, Norman and Henry were with the Texas Army, Montraville remained to care for their invalid mother, his family and other families which had taken refuge from the area in front of the approaching Mexican army.
After victory at San Jacinto, the family returned to the area. Minerva Cottle Woods died on 18 March 1839 and was buried in Woods Prairie Cemetery, West Point, Republic of Texas. Although Texas won independence from Mexico in 1836, Santa Anna swore to regain Texas and in September 1842 Mexican General Woll entered San Antonio with troops, taking prisoners, including John L. Smith. The Texans quickly responded with Col. Caldwell's army taking their position at Salado Creek near San Antonio. Zadock insisted on defending his beloved Republic of Texas and rode with his sons, Henry and Norman, and grandsons, Milvern Harrell and John Wesley Pendleey traveled toward San Antonio to join the action. They joined Capt. Nicolas Dawson and the men of Fayette Co., as Texas Army. Early on Sunday, 18 Sept 1842 (Zadock's 69th birthday), on Salado Creek, Capt. Dawson decided to retreat since he could not locate the Texian troops; however, he gave the order to advance after "Zadock Woods, oldest member of the band, voiced the prevailing sentiments: 'We have marched a long way to meet the Mexicans, and I do not intend to return without meeting them. I would rather die than retreat." Surrounded by the retreating Mexican army, they were fired upon by the Mexican cannons until they tried to surrender; however, the angry and defeated Mexicans took their revenge on these helpless Texans. Zadock tried to go to the aid of his wounded son, Norman but a bullet caught him and he fell dead over Norman's body. Henry made his way to their sides where Norman begged him to try to escape and to care for Jane and the children. Henry escaped after taking a lance from a Mexican soldier and killing him with it. He used his horse to make good his escape. However, Norman was taken prisoner of war with Milvern Harrell and they were cruelly marched to Perote Castle Prison near Mexico City where Norman died in December, 1843. As promised, Henry married Jane and cared for the children. In 1848, Zadock and the other Dawson men's remains were moved to La Grange and buried. In 1856, both Montraville and Henry Gonzalvo Woods moved their families to De Witt Co., Texas. Compiled from the article by Marianne Little in The History of DeWitt County, Texas (parts reprinted by permission of Curtis Media Company) and information from descendant Mary Beth Marchant.
---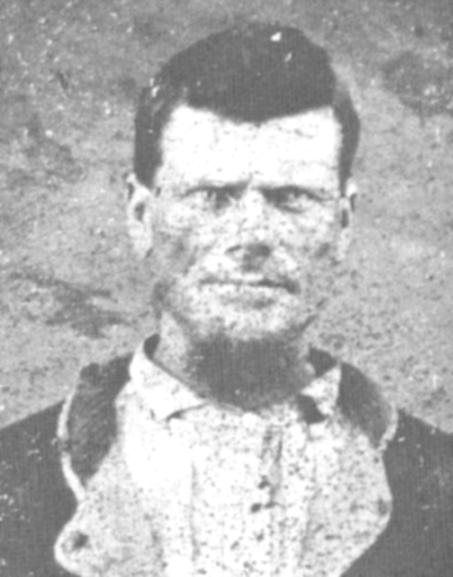 Montraville and Isabella Hidalgo Gonzales Woods. Montraville Woods was born 17 November 1806 at Woods Fort, in present Troy, Lincoln Co, Missouri as the second son of Zadock Woods and his wife, Minerva Cottle. Zadock Woods was the son of Jonathan Woods and Keziah Keith of Bridgewater, Mass., who also pioneered the Louisiana Territory with the Cottles and Zadock. Minerva's father, deacon Joseph Cottle and mother, Azubah Powers (daughter of Andrew Power) helped build the area around Woods Fort which eventually became Troy, Missouri. Zadock Woods moved his family to Texas 1824 as part of the old three hundred pioneers of Stephen F. Austin's first colony. Zadock received a land grant of one league and ox labor of land which he took in present FayetteCo and built a second Woods Fort there near present West Point, Woods Prairie. In June, 1826, Montraville Woods fell in love with the very beautiful Isabella, daughter of Spanish dignitary Francisco Hidalgo Gonzales and his wife, Procopia Hidalgo Valdes (daughter of Don Francisco Hidalgo Valdes) and plotted to elope with her. They were successful in eloping; however, the matter was brought to the attention of Stephen F. Austin by a letter from James Cummins at the request of Don Francisco Hidalgo Gonzales who was insisting that the couple be married immediately at La Bahia (present Goliad) by a catholic priest as Isabella was only 14 years old.
---
JAMES CUMMINS TO AUSTIN. Colorado June 9---1826 DEAR SIR, after gitting Francisco Eliguem and Mr. Woods together got them to agree that thier Son and Daughter might get married Francisco wants you to write to Montraville Woods at Mr. Milligans to bring his daughter Down to you and for you to write to a praist in Laberhe to marry them and to assure the priest that he Francisco has given his Consent that they might be married agreed to and subscribed to before me James Cummins. FRANCISCO (hisXmark) ELIGUEM ZADOCK WOODS
Mr Francisco wants you to ask his daughter and Montraville Woods who took her out of his house so that he Can have the person punnished for the Crime and at the same time wishes his daughter to be married as soon as possible F. E----Colo Stephen F Austin San Felipe de Austin
---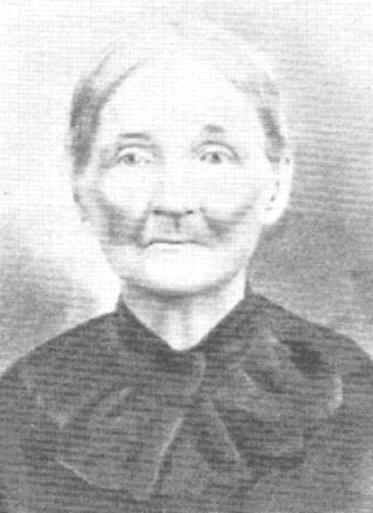 Montraville and Isabella were also given a land grant in the amount of one league and one labor of land in Fayette County next to Zadock's land. Montraville became agent for his father-in-law, Francisco Hidalgo Gonzales in Fayette County after Francisco Hidalgo Gonzales received a league and labor of land in present Victoria County. Interestingly, the Spanish title of lesser nobility, "Hidalgo" was given by the King of Spain for exceptional service to the crown and was given to all descendants perpetually, so descendants of this family today may rightfully use the title of Hidalgo, a title similar to "Sir" or "Lord" in English. Montraville and Isabella Woods had the following eleven daughters and one son: Mary born 8 December 1829; Minerva born 1 March 1832; Amanda M. born 5 Sept. 1833; Madalena R. born 17 July 1836 and married Sylvanus Brown; Sophronia born 13 April 1838; Mary Ann born 1 March 1840 and married William Milligan; Isabella born 3 December 1842; Malinda born 11 March 1844; Susan born 2 Jan 1846; Montraville Zadock born 7 March 1847 and married Ann Anderson on 4 January 1870; Margaret Eliza born 21 Jan 1849; and finally Emma Ardelia born 27 December 1851 at Woods Fort, Fayette County, Texas and married William Hartmann at Yorktown, DeWitt County, Texas on 27 January 1881. In 1856, Montraville and his brother, Henry Gonzalves both moved their families to DeWitt County. Henry had married Jane, the widow of his brother Norman. Norman had died in Perote prison in Mexico City after being wounded and taken prisoner at Dawson's Massacre, Battle of Salado Creek in San Antonio, Texas. It was in this battle, 18 September 1842, that Zadock Woods, father of Montraville and Heny Gonzalvo was killed. In DeWitt County the brothers both ranched and farmed until their deaths. Montraville died on 15 July 1857 and Isabella gave the land designated as Woods Cemetery, Shiloh, Yorktown, DeWittCo Texas as a final resting place for her greatly beloved husband under the majestic oaks. Henry G. was made executor of Montraville's state and helped Isabella until his untimely death as part of a sheriffs posse involved in searching for a nephew of Mr. Kerlicks of Yorktown who had been involved in the Taylor-Sutton feud. Deputy Sheriff Faust, Henry Gonzalvo Woods and two other posse members were killed and Henry G. was buried in Woods Cemetery, near Montraville. Isabella continued to care for her land with the help of her children and later their spouses. She even registered her own brand and marks in DeWitt County. She applied for and received a widow's pension from the State Texas for her husband's service to the Republic of Texas during the revolution and separation from Mexico. She died on 28 January 1906, the age of 93 years, 6 months, and 16 days and the family buried her next to Montraville in the Woods Cemetery, Shiloh, Yorktown, DeWitt County, Texas. Marianne Little (From The History of DeWitt County, Texas. Reprinted by permission of Curtis Media Company).
---
Henry Gonzalvo Woods was born on February 18, 1816 in Lincoln County, Missouri (Wood's Fort - later known as Troy, Missouri) to Zadock and Minerva Cottle Woods. He married Jane Boyd Wells on October 18, 1844. Jane Wells was born on December 29, 1809, and died on August 2, 1866, at 56 years of age. Henry Gonzalvo Woods died in November 29, 1869, in DeWitt County, Texas. Jane and Henry G. are both buried in the Wood's Cemetery not far from the home he built near Yorktown in DeWitt County. When Jane died, Gonzalvo directed his former slaves to erect a sandstone tomb at her grave. Gonzalvo is also buried beneath a sandstone tomb constructed by his former slaves. H.G. Wood's father, Zadock, was one of Stephen F. Austin's Original Three Hundred Colonists. The Zadock Wood's family moved from Missouri to Texas in the mid-twenties. Zadock received a league of land in Fayette County in 1826. He settled on a piece of land about 10 miles west of La Grange called Wood's Prairie. Zadock's residence there was used as a Fort for protection against Indian attacks between 1828 and 1842. A State Marker is erected on Highway 27 west of La Grange at West Point, Texas where Wood's Fort was located.
WEST POINT (Fayette Co.) 1.5 mi W on SH 71 Site of Wood's Fort Used by colonists of this vicinity as a protection against Indian attacks, 1828-1842. Fortified residence of Zadock Woods, veteran of the War of 1812. One of the old "Three Hundred" of Austin's colonists. Oldest man killed in the Dawson Massacre," September 18, 1842.
In September 1842, Zadock and his two sons, Henry Gonzalvo and Norman Woods joined 50 other volunteers to form a company in La Grange under Captain Nicolas Dawson to help Col. Matthew "Old Paint" Caldwell defend San Antonio against Mexican General Adrian Woll. As they approached San Antonio, they learned Col. Caldwell was in a battle at Salado. They became involved in the battle. When it was over half of the men were killed or wounded. Only two escaped. Zadock was killed on the battlefield, Norman was wounded and taken as a prisoner to Perote Prison in Old Mexico, and Henry Gonzalvo was one of the two that escaped. Before his escape, Gonzalvo went to where Norman was lying wounded and said, "Norman, let's get out of here," but Norman knew he was unable to make it so he told Gonzalvo to escape and to "Please take care of Jane and the children." Gonzalvo did escape. His horse having been shot, a Mexican rushed upon him with a lance. Catching the lance, which was attached to the Mexican's wrist, he jerked the assailant to the ground and himself mounting the Mexican's horse, dashed along the soldiers yelling as loudly as any of them; and, having on a Spanish sombrero, he escaped detection amidst the confusion, and then succeeded in getting through the Mexican line, and once clear, having a good horse under him he made good his escape. This description comes from Noah Smithwick's Book "The Evolution of a State." After the death of Norman Woods in Perote Prison, Gonzalvo carried out his brother's admonition to care for his family by marrying Jane and filling the place of a father to Norman's children. Three children were born to Jane and Gonsalvo; two boys and a girl. The eldest boy was called Henry for his father whose full name was Henry Gonsalvo. The second boy they named Norman in honor of the dead husband and brother, and Jane called the baby girl Minerva in remembrance of the baby Minerva who died during the Runaway Scrape so many years before.
See Woods Family Letters from Mexican Prisons
In 1856, Gonzalvo and Montraville sold their holdings in Fayette County and moved to DeWitt County. Gonzalvo settled on land in the Shiloh Community near Yorktown. He was a leader in the community. He owned a cotton gin and later built the first lumber home in that area. It was two stories high with an attic. He owned considerable property, a fine stallion, Negro slaves and insurance which was unusual at that time. He was a Justice of Peace. On July 6, 1861, the Shiloh Home Guards were organized on the west side of the Guadalupe River, 8 miles west of Clinton. Henry Gonzalvo was the Captain; D.N. Hardy, 1st Lt.; E. Edwards, 2nd. Lt, J.H. Callihan 3rd Lt. and Joel S. Mily, 1st Sgt. On April 25, 1965, Henry Gonzalvo Woods was honored with the Dedication of a Confederate States Army Marker at his grave. Gonzalvo was Captain of Co. K. 24th Regiment, Texas Cavalry during the Civil War. Gonzalvo died on November 29, 1869, after being shot by John Kerlick. These were the days of outlawing and vigilante rule in DeWitt County. The sheriff deputized Gonzalvo and told him to get assistance to try to capture two outlaws who were supposed to be in the neighborhood. Gonsalvo took "Tobe" Brantley, husband of one of his stepdaughters, and a group of men with him to the house near Yorktown where the outlaws were supposed to be. Upon reaching there, they were told that the two men were at a dance and would return around 12 or 1 o'clock. They decided to wait there and capture the men when they returned from the dance. Not expecting the outlaws for several hours, they sat around quietly waiting. Gonsalvo made himself comfortable in a rocking chair on the front porch of the house. In the meantime, a little boy had slipped out of the back of the house and gone to warn the men at the dance. The outlaws immediately returned and hid themselves in a cornfield, Gonsalvo, unsuspecting they were near, lit his pipe in the dark, the outlaw fired upon him, killing him instantly. He left behind his widow, the former Mary Ann "Polly" Calloway, whom he had married on September 22, 1867, about a year after the death of his first wife, Jane Boyd Wells.
He also left behind the following descendants, his and Jane's children:
1. Henry Leander Woods, b. 8-8-1845; died, 10-16-1910; married, Emily Frances Ward.
2. Norman Woods, b. 2-26-1848; married, Lucy Ainsworth
3. Minerva Jane Woods, b. July 21, 1850, in DeWitt County; died July 1, 1939 in Burnet, Texas. She married Andrew Jackson Frazier on July 4, 1867 at Clinton, Texas, the old county seat of DeWitt County. Andrew Prather, a minister of the gospel performed the ceremony. Witnesses were J.A. Long and J.W. Asbury.
His step-children who were also his brother's children:
1. Ardelia Woods, b. 1-3-1833; married, Thomas Glimp
2. Sarah Boyd Woods, b. 2-11-1835; died 9-1-11 in WilliamsonCo; married Robert Insall
3. Minerva Woods, b. 2-11-1835; died 1836 in the Runaway Scrape. She was a twin to Sarah Boyd Woods
4. Caroline Woods, b. 9-13-1839; married Andrew J. Brown
5. Martin Zadock Woods, b. 9-21-1841; died 4-18-1863, during the Civil War. Only son of Norman Woods, was captured and died in a northern prison, adding another name to the list of Woods who died in service to their country.
6. Susan Woods, b. 9-21-1841; married J.D. Brantley. She was a twin to Martin Zadock Woods
When Minerva Jane Wood's mother, Jane Wells Woods, died in 1865, the 15-year-old Minerva Jane was left in charge of her father, Henry Gonzalvo Wood's household. She married the next year and she and her husband, Andrew Jackson Frazier, made their home with her father. Henry Alexander Frazier, oldest son of Minerva Jane Woods and Andrew Jackson Frazier, was born on April 2, 1868, in the home Gonzalvo built in DeWitt County. In 1883, Minerva Jane and Andrew Jackson Frazier moved to Burnet, Texas where Andrew Jackson "Jack" died with pneumonia on February 17, 1885. Henry Alexander "Alex", being the oldest son, helped his mother, Minerva, rear his younger brothers and sisters. Ruth Frazier Nibling, Jean Brantley Tidwell and Marianne Little (From The History of DeWitt County, Texas. Reprinted by permission of Curtis Media Company).
---
SONS OF DEWITT COLONY TEXAS
© 1997-2004, Wallace L. McKeehan, All Rights Reserved