SONS OF DEWITT COLONY TEXAS
© 2000-2012, Wallace L. McKeehan, All Rights Reserved
First Independent State | New Spain-Index
Gutiérrez de Lara: Mexican-Texan
The Story of a Creole Hero
By Rie Jarratt
(Published by Creole Texana, Austin, TX, 1949)
IN NUEVO SANTANDER
José Bernardo Maximiliano Gutiérrez de Lara, first governor of Mexican Texas, lived in a revolutionary age. Born August 20, 1774, just eight months before the outbreak of the American Revolution, he was to be deeply influenced by that struggle and by its French counterpart. Like other great Spanish-American revolutionary heroes (Hidalgo, Bolivar and San Martin) he became obsessed with ideas of colonial independence from Spain, and toward the attainment of this goal for his native Mexico he was to devote his life. The desire for freedom that fired this revolutionary may be attributed also to his proud Creole parentage and to his life on the frontier. His parents, Doña María Uribe and Don Santiago Gutiérrez de Lara, were members of families long prominent in the frontier provinces. The Gutiérrez de Lara were natives of Nuevo León who had migrated to Nuevo Santander; Don Bernabé Gutiérrez de Lara was one of the founders of Revilla in that province. Revilla was one of the villas fronterizas -settled on the Río Grande about 1750 by José de Escandón whose astute planning made his settlements highly successful. [José de Escandón, (1700-1770), Count of Sierra Gorda, who colonized Nuevo Santander, now the state of Tamaulipas] This able colonizer first gave careful attention to the selection of a site that had adequate water for irrigation and for stock. Then he set up a military camp as a preliminary step toward building a municipality on the old Roman pattern. Streets were laid out according to a set form that provided for a plaza one hundred and twenty-four varas square, and set aside adequate land for the missions of the Zacatecan fathers and for community grazing and agriculture. Trade possibilities were carefully explored and especial care was taken to deal fairly with the Indians.
Revilla was founded on this plan. For its site Escandón selected the area surrounding the junction of the Río Grande and the Salado River that now falls within the Mexican state of Tamaulipas and the Texas counties of Starr and Zapata. Here he settled his twenty-six families under the supervision of Vicente Guerra, a wealthy citizen of Coahuila. The jurisdiction quickly grew and prospered. By 1753 it had forty-three families, and its rancherias pastured thousands of sheep, goats, cattle, and horses. But these were not the only sources of income. Salt, taken from numerous salines on the northern side of the river, could be sold in the interior cities of Mexico. When the first Royal inspection was made in 1757, Revilla evidenced still greater prosperity. The population of Spaniards, mestizos, and mulattoes stood at three hundred. Some of this number lived in jacales built around the plaza, others in homes scattered in the hills. Most of the people, however, lived on the jurisdiction's twentynine rancherias. The number of sheep, horses, and cattle had increased to fifty thousand head. The settlers had little trouble with the Indians. The Misión de San Francisco Solano de Ampuero, to which Escandón had granted twelve caballerias of land, was the focus of attempts to convert the natives. Members of the neighboring tribes, the Malos Hombres (Bad Men) and the Cueros Quemados (Burnt Skins), came to the mission daily in a peaceful and friendly fashion. To be sure, the settlers did have to be constantly on guard against the Lipan Apaches of Texas and their rascally kin, the Mescalero Apaches of Coahuila, but their relations with the Indians were, on the whole, remarkably friendly.
The jurisdiction developed so steadily that by 1767 officers of the Spanish Crown deemed it advisable to adjudicate the lands. The grants were made in the form of long, narrow strips called porciones, so laid out that each settler had access to water. Don Santiago Gutiérrez de Lara was awarded porcion number twenty-one, which he exchanged for number twenty. This plot of land had a frontage of twenty-three hundred varas, an approximate depth of twenty thousand varas, and contained seven thousand acres. In 1786 he bought porcion number sixtyseven from Don José Feliz Recio. Along with this material prosperity, the Gutiérrez de Lara family increased its prestige and influence in the community. In 1786 Don Santiago was alderman of the second vote in the Middle Council. His oldest son, José Antonio, after receiving his canonical and civil law degrees with distinction in Monterrey, returned to Revilla as a priest. Bernardo, who had remained in the jurisdiction, married his first cousin, Doña María Josefa Uribe, and devoted himself to the business of administering the hacienda, which he inherited from his father. The last decade of the eighteenth century brought two events of importance to Revilla. In 1792 the Lipan Apaches raided Camargo and Reynosa and drove off large numbers of cattle and horses. It is more than probable that Bernardo, who was then about eighteen, was one of the revillanos who galloped across the river to pursue and to kill Chief Zapato Zas and to recover part of the booty his band had taken.
A few years later Philip Nolan, who for some time had been securing horses in Texas, for his Natchez trade, came to Nuevo Santander. Revilla, indeed, was Nolan's destination when he set out on his ill-fated expedition in 1800. Before leaving the Mississippi he wrote in a letter that he had everything so well arranged in Revilla that he did not expect to be detained there more than two days. But Nolan never reached the Río Grande. The prompt and determined efforts of three Spanish governors put an end to his colorful career. Royalist troops killed him in Hill County, Texas, in March 1800. The short association with Nolan no doubt opened the eyes of ambitious Creoles in Nuevo Santander to the economic advantages that would be afforded them in a New World in which they would be unhampered by the trade restrictions imposed by colonial rule. Contact with Nolan may or may not have accounted for some of the ideas that young Bernardo held, but certainly he was early anxious to shake off what he termed the "ignominous yoke of Spain."
Eleven years later, Bernardo was to ride north across the Río Grande to seek the aid and support of three men who had been closely associated with Philip Nolan: Juan Cortés, Samuel Davenport, and James Wilkinson. [Juan Cortés, retired Spanish army officer and former commander at La Bahía; Samuel Davenport, b. Pennsylvania about 1764, surviving member of Barr and Davenport, important commercial firm of Nacogdoches; General James Wilkinson (1757-1825) Revolutionary soldier and frontier diplomat]
CHAPTER II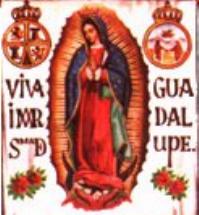 DON BERNARDO RIDES NORTH
Don Bernardo was not alone in his dissatisfaction with Spanish colonial rule. Throughout New Spain Creoles brooded over the social inequalities and the economic injustices of a system that gave every preference to Spain and the European-born Spaniards whom the Creoles contemptuously called gachupines. The smouldering embers of discontent at last blazed into a flame of rebellion. On September 16, 1810, the priest Hidalgo gave his immortal grito de Dolores and led his followers in open revolt against the Spanish Crown. When news of the rebellion reached Nuevo Santander, Don Bernardo quickly espoused the cause. From strategically located Revilla he began to distribute propaganda leaflets by courier to Aguayo, Nuevo Santander [now Ciudad Victoria, Tamaulipas], and to Béxar, capital of Texas. His voluntary propaganda efforts and his family and personal influence did much to revolutionize these two provinces. Don Bernardo went to Saltillo in March 1811 to offer his services personally to Maríano Jiménez, the patriot lieutenant of Hidalgo, who was facing stiff opposition in his attempt to wrest the Eastern Interior Provinces from Royalist troops. He found the general at the Hacienda de Santa María with Hidalgo and Allende, and to these leaders he offered his help, his personal fortune, and, if need be, his life. Already pleased with Don Bernardo because of the tactics he had employed on the Río Grande, the revolutionary chiefs took him with them to Monclova and appointed him lieutenant colonel in the Army of America. At the same time, they gave him his first commission. He was to return to Nuevo Santander to organize patriot forces and to take any Royalist prisoners he could.
About this time Hidalgo received the distressing news that the two agents whom he had dispatched to seek aid from the United States had been captured at Béxar. Great was his disappointment, for he had counted heavily upon the success of their mission. The patriots sorely needed arms, ammunition, and the sympathy of the United States. At this point Don Bernardo displayed once again the daring initiative that marked his whole career. Requesting letters of credit, gold, an escort of fifty men, and a secretary, he volunteered to become plenipotentiary to the United States. Hidalgo and Jiménez promptly accepted his offer. First, though, he was to fulfill his previous commission at Nuevo Santander. To do this, he left Saltillo March 17, 1811. Back in Revilla, Don Bernardo applied himself to his duties and to making preparations for his trip to the United States. Before he could complete his plans, the revolutionary troops suffered a stunning disaster. The patriot leaders Hidalgo, Jiménez, Allende, and Aldama were betrayed by the traitor Elizondo into the hands of the Spanish governor of Texas and executed. Don Bernardo, who now had cause to fear for his own safety, hastened his preparations. Late in July he recruited twelve men and equipped them with arms, ammunition, money, and pack animals. By the first of August he was ready. Taking with him all the gold and silver he had been able to muster, he set out at the head of his little party for the long and dangerous overland trip to the United States. With him went Captain José Menchaca, a revolutionary from Béxar. As the party traveled north through the lands of the Indians, Don Bernardo took every opportunity to talk with the natives and to try to gain their support in the coming fight against the gachupines. Not all his advances were well received, however, for he later wrote that only through the use of weapons or strategy was he able to escape death at the hands of some of the tribes.
When Don Bernardo and his escort reached the Neutral Ground separating Texas and Louisiana, they decided to break their five-day fast and to rest from the fatigue of their journey in the home of a Frenchman living in the Bayou Pierre district. But they were not to have this well deserved respite, for the Spanish troops in Nacogdoches had been apprised of their arrival and almost immediately launched an attack. In the ensuing struggle Gutiérrez lost three men and all his possessions before he and his surviving followers managed to escape across the Louisiana line into Natchitoches. The greatest of his material loss was that of the papers that proved his official capacity. In Natchitoches, however, he was well provided for by U. S. Indian agent John Sibley, Juan Cortés, Captain Overton, and other friends of the Mexican Revolution. They gave him and his men food, clothing, lodgings, and, most helpful of all, letters necessary for continuing his journey. While in Natchitoches Don Bernardo and the Mexican curate Sosa addressed to Thomas Monroi (James Monroe) an appealing letter asking for arms, men, and money to aid in the fight for Mexican independence. They promised that in good time reimbursement would be made and added that "treaties advantageous to both nations should be drawn up."
About the middle of October, Gutiérrez left Natchitoches for Natchez. He was accompanied only by a boy to act as interpreter and, having been relieved of three hundred pesos by his host in the Neutral Ground, had only two hundred pesos to defray his expenses. The papers he carried included a letter from John Sibley, the Indian agent at Natchitoches, to Secretary of War Eustis in Washington and a letter from Captain Overton of the Natchitoches garrison to General Overton of Tennessee. He also had a statement of the original oath taken by several of his companions as to his original commission. At about the same time, Captain Menchaca started back to Béxar with American volunteers he had recruited to establish a provisional government and to forward the necessary letters of credit and authority to Gutiérrez. sdct
CHAPTER III
FROM NATCHITOCHES TO WASHINGTON
Don Bernardo and his boy companion reached Natchez, capital of the Mississippi territory, without great difficulty, and from there traveled northeast on the Natchez Trace. [a highway from Natchez to Nashville opened in 1801 by General Wilkinson]. Though out of the territory of New Spain, Don Bernardo had not left danger behind him. For six days hired assassins pursued him along the winding course of the Trace, and at last attacked him. The intrepid colonel, however, managed to dispose of his assailants and proceeded on his way unharmed. While in northeastern Mississippi Don Bernardo and his companion spent the nights with Indians, from whom they procured food for themselves and corn for their mules. They progressed steadily and were not long in reaching the Tennessee River, which they crossed at Colbert's ferry. On November 9, 181I, Don Bernardo reached Nashville, already a town of considerable importance. Here he spent four days, observing with keen interest all that went on in the busy town. He was especially impressed with the heavy traffic on the river-and with the prices! When he paid an inn-keeper fifteen dollars for the three days' stay of his companion and himself and his three animals, he considered the charge extremely high.
Twelve miles out of Nashville, Don Bernardo stopped to deliver his letter to General Thomas Overton, and to enjoy the hospitality of this American Revolutionary hero, whom he described as "a gentleman of the first rank." At this point, his boy companion, a "contemptible runt of an interpreter," refused to go any further, and Don Bernardo was forced to push on without him. His host, however, accompanied him a distance of three leagues, and before bidding him farewell, gave him three letters of introduction: one to General James Winchester, another to Overton's brother in Knoxville, and a third to farmers living along the road. The deserted colonel spent the next night at "Cragfont," the palatial estate of General Winchester. The stone house, built in 1802-03 by workmen from Baltimore, was richly furnished and famous throughout Tennessee for its hospitality. Don Bernardo was received with the greatest cordiality, feasted royally at a "great supper," and given a luxurious feather bed.
Encouraged by the hospitality of General Winchester, Don Bernardo left "Cragfont" in good spirits. Before he had traveled far, however, his disposition was to be sorely tried by the extremely cold weather and heavy snow that he encountered. On November 20, nearly frozen from a long ride through the icy country-side, he at last reached an inn. Here a servant bade him to dismount, but a flirtatious young landlady compelled him to stand for a long time in the cold before she saw fit to invite him in. "She presumed on her good looks," wrote Don Bernardo in his diary, adding, "D--- inn-keepers!" The next night he was received with more consideration in the home of a family that had never before seen a Mexican. Through the novel snow and over frozen corduroy roads the shivering Don Bernardo struggled on toward Knoxville. When he reached there he immediately presented his letters to judge John Overton, who in turn notified Governor Blount of his arrival. That same day (November 26, 1811), the Mexican envoy had dinner with the governor and other men of distinction. Later he visited the governor in his home.
Don Bernardo remained in Knoxville until December, visiting the legislature, the archives, the postoffice, the Osnaburg factory, and other points of interest. Governor Blount and other influential men in Knoxville provided Don Bernardo with several letters of introduction to their friends in Washington. One of these was to a person whom Don Bernardo referred to as the "President of Congress." Possibly he meant Henry Clay, who was known to be interested in the independence of the Spanish colonies. While Gutiérrez was in Knoxville, two alarming rumors reached the capital. One was that the Shawnee Indians had raided Kentucky and killed one hundred and eighty soldiers, with loss of only eighty. The other report, which turned out to be false, was that Great Britain had declared war against the United States. The Tennesseeans, wrote Don Bernardo, were filled with dread, for they foresaw heavy responsibilities for themselves on the frontier. Neither the Tennesseeans nor Don Bernardo, however, even suspected that in 1815 they would stand side by side in New Orleans to deal the British a crushing defeat. Don Bernardo, having sold his horses in Knoxville, proceeded on his journey through Virginia on the public coaches. Throughout the trip he marveled at the industry of the Virginians and at their good fortunes. Believing their ambitious energy and wealth to be the result of good government, he coveted a similar fortune for his beloved Mexico. On December 11, 1811, after a trip of four months' duration that had involved a strange mixture of danger and hardships, sumptuous living and extravagant entertaining, and the making of friends ranging from Indians to high government officials, Don Bernardo entered the city of Washington.
CHAPTER IV
FIRST MEXICAN DIPLOMAT IN WASHINGTON
Don Bernardo, the volunteer envoy of Hidalgo to the United States, was the first Mexican to present himself to the Government at Washington. He could hardly have arrived at a more propitious time. James Madison was then in the third year of his first term; James Monroe was Secretary of State; the new Speaker of the House was Henry Clay; and John C. Calhoun of South Carolina was serving his first term in the House. The "War Hawks" of the South, just come to power, were exerting immediate and determined efforts to effect the independence of the Spanish colonies. A month earlier the State Department had instructed its representatives at the courts of Great Britain, France, Russia, and Denmark to apply their talents to the influencing of these countries to recognize the independence of the Spanish colonies. On December 10, the very eve of Don Bernardo's arrival, the House of Representatives passed a resolution expressing friendly interest in the establishment of an independent sovereignty in Mexico.
Upon his arrival in Washington, Don Bernardo promptly called on Secretary of War Eustis [William Eustis (1753-1825)], veteran of the Revolution; later governor of Massachusetts], who received him with the greatest cordiality and gave him an appointment for the next day. Later in the day Don Bernardo was the guest of John Graham [John Graham (1774-1820) b. Virginia; secretary of legation and later chargé d' affairs in Madrid (1801-1803); named in 1804. Secretary of The Territory of Orleans under William Charles Cole Claiborne], Chief Clerk of the Department of State, who proved to be a most gracious host. Graham's fluent command of Spanish and his ardent interest in the cause of Creole liberties made him very simpatico to Don Bernardo.
At noon of his second day in Washington, Don Bernardo opened his negotiations with the Secretary of War and implored the aid of the United States in the Creole's fight against Spain, pointing out that Mexican independence would greatly benefit the United States. Eustis agreed that it would, but argued that his country could not lend open aid to the Mexicans without becoming involved in a Spanish War-a conflict that she could ill afford. He did, however, offer to send troops to occupy Texas, since there was some question as to whether it belonged to Spain or to the United States. As Gutiérrez did not feel that he could take it upon himself to enter into any such agreement, he promptly rejected the offer. He proposed, instead, that Texas be left as neutral ground between the two Americas. The discussion ended in a stalemate. The day after this unsuccessful interview with Eustis, Don Bernardo suffered another and still greater disappointment. The distressing news came that Captain Menchaca, who had been entrusted with settling up the provisional government in Texas, had surrendered to the Royalists, and that the leaderless American volunteers had abandoned the cause and returned to their homes.
Some time later, at the request of Eustis, Don Bernardo wrote a ten-page history of the Mexican Revolution. In this document, now in our National Archives, Don Bernardo, after setting forth the causes and chief events leading up to the conflict, extolled the advantages of inter-American commerce. His story of colonial resentment over Spanish exploitation and cruelties is a moving expression of the Creole point of view. He appealed for arms and ammunition-but arms and ammunition for which ample payment should be made in the future. Here was no suppliant plea for a boon but the vision of an American planning a New World on a reciprocal basis. Even this stirring document, however, did not enable Don Bernardo to gain a diplomatic victory over Eustis, Through many drawn-out interviews the hopeful Mexican pressed his plea for help without the conditions imposed by the Secretary of War. But Eustis still held out for the occupation of Texas. As the situation became more and more hopeless, Don Bernardo wrote in his diary, "María Santisima, help me!" Family tradition has it that his exasperation with the Washington officials was so complete that he learned to swear in English. As the first Texan to go to Washington in an official capacity, he was the first Texan to lose his temper with the Federal functionaries. Thus he initiated a custom that the passage of time has not altered.
At length Don Bernardo presented his credentials to Monroe, who was impressed by the fact that his visitor had come such a long distance, traveling much of the way entirely alone. That very day the Secretary of State sent word to the proprietor of the hotel where Don Bernardo stayed, instructing him to provide the Mexican envoy with every comfort and to serve his meals in his room whenever he so desired. Monroe, who later was to enunciate his famous doctrine calling for the exclusion of European influence from the Western Hemisphere, lent Don Bernardo an attentive ear. Of all the Spanish colonies, New Spain was most interesting to him, because of Texas. Like many other Americans he believed that with the Louisiana Purchase the United States had acquired a valid title to the land extending to the Río Grande. He himself, as a special minister of Jefferson in 1803, had gone to Paris to help conclude the purchase. Although Talleyrand, the French minister, had not set a definite southwestern boundary to the territory, France had held a claim to Texas that dated from the explorations of La Salle, and so Monroe reasoned that Texas was included in the purchase. Like Eustis, he proposed that the United States send troops to take possession of Texas.
Don Bernardo was no nearer to achieving his purpose than he had been before. He reiterated to Monroe his words to Eustis: that he had no authority to discuss territorial adjustments. Since the United States could make no other offer without endangering its relations with Spain and Don Bernardo was not empowered to accept this one, there was nothing for Monroe to do but to express his sympathy with the Mexican cause and to offer the envoy money for his return trip. Two other meetings were, however, devoted to the boundary issue, and in the last one Monroe told Don Bernardo that in the event of war with Great Britain his government would immediately send an army of 50,000 into Texas to help the Creoles. At the same time he expressed once again his great admiration for the Mexican, who had, he said, brought together two sister republics.
Don Bernardo did not give all his time in Washington to official business. He devoted a week to sight-seeing and to visiting the sessions of Congress, the Supreme Court, and other departments of the Government. During his stay in the capital city he was received in the White House by President Madison and was called on by senor d' Orea, the deputy from Caracas, and by Mr. Foster, the minister of Great Britian. He also met the diplomatic representatives of Russia and Denmark. He spent Christmas morning in the company of Dr. Samuel Latham Mitchell, a noted chemist, and the evening with a couple from Paris. He also made the acquaintance of Alvarez de Toledo, a former delegate to the Cortés of Cadiz. Don Bernardo had previously become interested in Toledo because of an article the Spaniard had written for the Philadelphia Gazeteer. In this letter Toledo, though expressing regret for the fate of his native Spain, asserted that he was an American who desired, above all else, the complete independence of "the Hemisphere of Columbus." Don Bernardo was no less impressed by the Spaniard's presence than he had been by his writing. He recorded in his diary that Toledo, "a man of great talents," was passionately devoted to the cause of liberty. The passage of times and the turn of events were to throw an entirely different light upon the character of Toledo and to cause Don Bernardo to reverse completely this opinion. sdct
While Don Bernardo was making preparations for his return trip, his Washington friends insisted that he sit for a portrait, in order that they might preserve a likeness of the great Creole, whom Captain Antonio Menchaca, at a later date, described as "a man of medium stature, goodlooking, and of amiable countenance, keen eyes and black hair." Early in January 1812 Don Bernardo left Washington for Baltimore, where he hoped to engage passage for his trip to New Orleans by sea. His visit to the capital had not been without results. He had effectively presented to Washington officials the Creole point of view, and he may have exerted a great influence on the thinking of James Monroe. As an unofficial Mexican diplomat he had been recognized by the Secretary of State of the United States and by the minister of Great Britain. He had, in addition, obtained first-hand knowledge of the working of government in a free country and had formed cosmopolitan associations that made him an internationally known figure.
CHAPTER V
RETURN TO NATCHITOCHES
For his trip from Washington to Baltimore, Don Bernardo did not lack a traveling companion. Whether by accident or by design, he shared his seat in the coach with a "naval officer of Napoleon" who spoke fluent Spanish. From this time forward, the French were to evidence a keen interest in the doings of the Mexican diplomat. After a day of sight-seeing in Baltimore, Don Bernardo went to the docks to see whether he could get a ship to take him to Philadelphia, where he hoped to board one for New Orleans. Because of the extreme cold, however, no ships were sailing from Baltimore, and so he made the trip by coach. Arriving in Philadelphia, he learned that he would be obliged to wait until the ice thawed in the channel before he could get passage. This, it turned out, was to take more than a month. While awaiting a change of weather, Don Bernardo lived in the home of Ira Allen, a former major general of the Vermont Militia. Since portions of his diary covering this period are missing, little is known of Don Bernardo's activities at the General's home. It is known, however, that here he again met Toledo.
The records of Don Bernardo's stay in Philadelphia, however incomplete, do show that the Creole's interest in the United States had not abated. While he was there, he visited a prison, the Pennsylvania General Hospital, and a scientific exhibit at the University of Pennsylvania. He attended church, hearing Bishop Egan preach, and frequented the public coffee houses, where he found the company to his liking and learned bits of news from near and far. It was in one of these gathering places that he heard of the insurgents' entrance into Vera Cruz. There was great rejoicing, he wrote, and sympathy on every side for the Mexicans. While in Philadelphia the envoy also met several interesting persons. One of these was a recently-arrived citizen of Lisbon who told him that Napoleon had been in his country negotiating with the king in an attempt to entice Portugal into declaring war against England. After recording this news in his diary, Don Bernardo added this warning to the Americans: "Beware! beware!"
He also met a group of Frenchmen whom he described as "the devils." As he suspected that they carried papers outlining some plot against Mexico, he resorted to deception to cultivate their good will, in the hope that he might be able to gain possession of the documents. So well did he succeed in gaining their confidence, he wrote, that they even offered to have a French aide-de-camp accompany him to Mexico. The Creole politely declined the offer, telling the Frenchmen that he would accept such aid after he had returned from Mexico. On February 12, 1812, the channel was clear and he was able to board a sloop for Newcastle, a small town near the mouth of the channel where a larger vessel was waiting to take him to New Orleans. Arriving there in six hours, he boarded the other craft, which immediately set sail. Don Bernardo, who had been given quarters in "the best part of the ship," enjoyed the remainder of the day on deck watching sights in the river and on shore as he journeyed to the sea. At last he was on his way to New Orleans.
The very first night he was aboard, however, another wintry gale swept on the coast, and in the morning the ship was lodged in a sea of ice. Although the floe did break up to some extent during the day, sailing was still impossible because of danger of striking one of the floating bergs, which Don Bernardo described as "mountains of ice." On the 15th the captain risked sailing but proceeded only a few leagues before he dropped anchor because of the threat of another storm. The next day the channel was frozen again. On the 18th, the ship being still ice-bound, Don Bernardo walked across the solid ice to visit a Portuguese captain whose frigate was in a like predicament. Because of the similarity between their languages, the Portuguese and the Mexican were able to converse about foreign affairs. The 19th bringing good weather and an open channel, the ship set sail for New Orleans. By sunset it was on the high seas, and Don Bernardo was violently seasick.
The long voyage down the coast was not without other adventures for the unaccustomed sailor. Two days out of Newcastle the voyagers encountered a French pirate corvette, which set out in pursuit of them, but gave up the chase because of the superior speed of Don Bernardo's ship and the imminence of another gale. Two days later a storm did strike, and with such fury that the vessel was tossed about so that "she seemed to reach the clouds". On February 1st the ship passed the Bahamas and on the 6th entered the Gulf of Mexico. With a favorable wind pushing her at good speed, she sailed into the mouth of the Mississippi on March 11th. Here Don Bernardo met the captain of a Jamaican frigate who gave him news of the war between England and Spain. On March 23rd, after experiencing another storm that had nearly dashed his ship upon the rocks, the captain dropped anchor at New Orleans. As soon as he had disembarked and secured lodgings in an Italian home, Don Bernardo presented his letter from Graham to Governor Claiborne." [William Charles Cole Claiborne (1775-1815) b. Virginia; named by Jefferson as governor of Mississippi Territory (1801) and as commissioner with General James Wilkinson to receive Louisiana (1803); appointed by Madison to take charge of Baton Rouge district (1810)]
Claiborne, Don Bernardo wrote, received him with the greatest cordiality, telling him that while he was in Louisiana he was to be the guest of the government. Claiborne, like Eustis and Monroe, wanted nothing better than to see European rule banished from Mexico. While visiting the Governor, Don Bernardo also made the acquaintance of Captain William Shaler, a New Englander and former sea captain who had been appointed in 1810 as the United States commercial agent to Mexico. He had at that time been dispatched to Cuba, going there with the instructions to leave the island and proceed to Mexico whenever conditions permitted. In Havana, however, Shaler had had too many dealings with the Creoles to suit the taste of the Spanish Marquis Someruelos, who requested the American agent to leave. Shaler straightway went to New Orleans, where he anxiously awaited favorable development in Texas. He was quick to attach himself to Don Bernardo. Asserting that he feared that the Mexican envoy might become the victim of French intrigues, he persuaded Don Bernardo to take up the safety of his own quarters and asked for permission to accompany him to Natchitoches. From this time until he entered Texas, Don Bernardo had Shaler as his almost constant companion.
Don Bernardo found life in New Orleans pleasant enough. On March 24th he and Shaler attended a social gathering in the Governor's home. Later Claiborne invited them to a formal dinner, an event in which the Creole society of New Orleans delighted. Since his marriage to a native of the city, Claiborne had become a part of Creole New Orleans; and his lavish entertainments were bringing the Creoles and Anglo Americans together socially, just as his administration was weaving them together politically and commercially. Among the guests at the Governor's dinner was the prosperous merchant Benjamin Morgan, who invited Don Bernardo to be his guest the next day. Morgan, who had business interests in Natchitoches, had long been actively interested in Texas. His agent in Natchitoches was Juan Cortés, the former Spanish officer who had left Texas after he had run into difficulties with his superiors over trade with Louisiana. While he was in New Orleans Don Bernardo met Morgan on several other occasions. Indeed, he postponed his leaving the city by one day in order to have breakfast with Shaler and the Governor in Morgan's home on the morning of April 8th. Immediately afterwards, he and Shaler left for Natchitoches, traveling up the Mississippi on the Marcelette, a barge belonging to Morgan's agent, Juan Cortés.
Don Bernardo's account of the trip reveals once again the keen interest he took in his surroundings. He wrote at length of the beauty of the Mississippi, of the shipping industry upon it, and of the flora on its banks. At every stop of the boat he went ashore. Once, having disembarked and walked ahead of the barge to shoot, he spent a night entirely alone in the swamps before the boat caught up with him. But on this occasion he did not enjoy his outing, for he recorded that he spent the night fighting mosquitoes and trying to subdue the terror that had been instilled in him when he had been attacked by a panther. Reaching Rapides, Don Bernardo and Shaler quit the Marcelette to continue their journey to Natchitoches by land. After having dinner with a relative of Governor Claiborne, they set out on their overland journey. They spent their first night at a ranch belonging to a Mr. Miller and the next night at the home of Mr. Auguste Baylio. On April 28, 18 1I, the two travelers reached their destination. For Bernardo the long trip to Washington was over. But his main task was yet to begin.
CHAPTER VI
NATCHITOCHES AND PREPARATION
The town of Natchitoches, a mixture of Indian, French, Spanish, and Anglo-American cultures, had been originally established by the French as a buffer outpost to ward off Spanish expansion into Louisiana. Here on the borders of the French and Spanish New World empires, social relations between the citizens of both territories had flourished. The cession of Louisiana to Spain (1762) had bound the people even more tightly together, establishing ties which the Retrocession to France (1801) and the subsequent purchase of Louisiana by the United States (1803) had not severed. Then, too, ever since the marriage of Manuela Sánchez Navarro of the Spanish Presidio de San Juan Bautista to Louis Juchereau de St. Denis, the founder of Natchitoches, trade between Texas and Louisiana, legal as well as illegal, had been a very lucrative source of income to both sides. Hence the return of the Mexican envoy in company with the United States Commercial Agent to Mexico caused no little stir in Natchitoches.
In accordance with true Creole courtesy, the citizens welcomed the two officials with a series of cordial calls and joyful entertainment. Colonel Zebulon Pike, the commanding officer of a unit that Claiborne had sent to clear the Neutral Ground of bandits, feted Shaler and Don Bernardo at a lavish banquet at the fort. Judge Carr, the magistrate, and Dr. John Sibley, the Indian agent, joined with other citizens of a community justly famed for its hospitality to do all possible honor to the returned diplomat. Soon after his arrival at Natchitoches, Don Bernardo summoned before him the Great Caddo. As a result of the interview, the Indian Chief agreed to recognize Don Bernardo as the "supreme chief", and promised to await his orders before making any more forays against the Spanish in Texas. Now that he was back in Natchitoches, Don Bernardo began to see signs that his dream of securing military aid for the revolution would be realized. Mr. Pailette, a citizen of Louisiana and once a French officer, came, he said, as an official representative of the French government, offering to supply a detachment of four hundred men for a military venture into Texas. The Frenchman urged Don Bernardo to accept this aid in order to prevent the British, then at war with Spain, from occupying Mexico. Anglo-Americans, too, came with offers to assemble within two months five hundred men with two cannon and sufficient funds to finance a campaign.
The Mexican listened eagerly to all proposals that seemed to offer hope for a successful expedition into Texas. He had lately received news that his family in Mexico had been imprisoned and his property confiscated, and this intensified his desire to march against the hated gachupines. News that Don Bernardo was planning to assemble an army to invade Texas caused no small amount of consternation among the Spanish officials, who set feverishly to work to thwart his design. De Onis, the Spanish representative in Washington, busied himself with writing messages to the other Spanish officials reporting the embroilments in the New World. Diego Morphi, the Spanish consul in New Orleans, strongly protested to Governor Claiborne Louisiana's flouting of Neutral Law. In Texas, Governor Salcedo, who indeed was in a precarious position, bombarded the Viceroy at Mexico City with pleas for help, asserting that the activities on the Louisiana border were "ominous" and describing alarmedly the defenseless condition of Texas.
In May, 1812, Don Bernardo, who had not forgotten the effectiveness of his propaganda on the Río Grande, began to print proclamations which he hoped would pave the way for his push into Texas. In addition to the-literature of his own making, Don Bernardo had a supply of pamphlets written by Despallier [Bernardo Martin Despallier; former resident of Salcedo; husband of María Candida Grande of Nacogdoches], and a number of booklets entitled The Friend of Man, written by Alvarez de Toledo. The writings of Despallier told glowingly of the reception the United States had given Don Bernardo and of the expedition that the Creole would soon launch into Texas. Toledo, in his book, had used his literary talents to expound the theory of popular government. To help sow this propaganda, Don Bernardo had the services of Bagenas, a deserter from the Spanish army at Nacogdoches. His first mission was to proceed to the Nacogdoches garrison to leave a supply of the inflammatory literature for the members of his old troop. Upon finding the papers the next morning, loyal soldiers promptly handed them over to their commanding officer, Bernardino Montero, who sent them on to Governor Salcedo. At the same time, as if he had not already done enough to alarm the governor, Montero wrote of the prevailing rumor that General Wilkinson was to join Don Bernardo at Natchitoches with six thousand men, and that, as soon as the United States and Great Britian clashed in war, this force would cross the Sabine.
On June 18th, Don Bernardo once again sent Bagenas to the garrison with leaflets, dispatching at the same time two more propaganda-laden agents to Revilla. This time Bagenas was captured. The other two messengers, however, managed to evade the Spaniards and reach Revilla, where they immediately sought out José Antonio Gutiérrez de Lara, Don Bernardo's clerical brother. From Revilla, then, word was spread of Don Bernardo's intention to invade Texas and drive out the Spanish. Great was the rejoicing on the Río Grande. Captain Bustamante, a Spanish officer stationed at Monclova, wrote Governor Salcedo that even the Indians unanimously declared that they followed "the cause of Bonaparte."
The picture of Natchitoches steadily became brighter for Don Bernardo. In June and July, Anglo-American volunteers, anxious to take part in the coming invasion, began to assemble. Among them were Samuel Kemper of West Florida fame; Reuben Ross, a native of West Virginia, who had moved to Louisiana; Henry Perry of Connecticut, a former Army quartermaster; Joseph B. Wilkinson, son of General James Wilkinson; James Gaines, a sheriff of a Louisiana parish, whose fight for Texas liberties was to continue to 1836, when he signed the Declaration of Independence at Washington-on-the-Brazos; Joseph Carr of Woodville, Mississippi; Lockett of Virginia; Owen, a merchant, and Warren D. C. Hall, a lawyer, both of Natchitoches; Carlos Beltran; the personable Augustus W. Magee; and hundreds of others. The Mexicans of East Texas flocked to the standard of Don Bernardo. They came in such numbers that it is said not an able-bodied man remained west of the Sabine. Creoles and Anglo-Americans, cultured men and rough frontiersmen-all awaited the signal to march into Texas.
In the hope of supplementing this already formidable force, Don Bernardo wrote a letter on July 16, 1812, to General James Wilkinson, in which he expressed his admiration for the United States commander and hinted that he knew he could count on the commander's help in "so great and just a cause as has ever been promoted in the Hemisphere." Don Bernardo sent this letter by Don Pedro Girard, whom he empowered to act as his agent and to negotiate with Wilkinson. Later that same month, Guti6rrez dispatched Girard on another mission-this time to seek out General Adair, the commanding general of the United States troops in Louisiana, to see if help could be recruited from that quarter. Girard, traveling in the company of Alferez Atanasio de la Serda, went to Rapides, where he found the General with his aide, Colonel Johnson, at the home of Mr. Miller, who had earlier extended his hospitality to Don Bernardo and Shaler.
Soon after he arrived, Girard wrote Don Bernardo of his interview with General Adair. In his letter Girard said that the General had been unwilling to make commitments until he had discussed the matter with officials in Natchez, but that he had promised that in two weeks' time, he would be in Natchitoches and then would settle "this important affair." Girard wrote that he had then asked the General what his position would be if he did take part in the coming revolution. The queries he had made were: What motives would prompt the General to take part? Would he take oath to defend the Mexican Republic? Would he be disposed to obey the orders of Don Bernardo as representative of the Mexican republic? Would he accept a Mexican-Creole as general-in-chief should one be chosen? How many troops would he have and when could he have them ready?
Girard said in his letter that the General had declined to answer these questions; instead, he had informed Girard that his aide, Colonel Johnson, would include all this information in a letter which would be sent to the General's agent in Natchitoches, Augustus Magee. Adair had said, however, that if he came in at all he would have at least two thousand troops. He had stated definitely that he would accept no command over him other than that of his own government and that he would have nothing to do with the political aspects of the revolution. He himself would name his agents and provide for his troops. Girard's letter containing this report, written on July 27th, must have reached Natchitoches almost simultaneously with the news that Great Britain had declared war against the United States. This was what Don Bernardo had been waiting for; and, with or without the aid of General Wilkinson or of General Adair, the volunteer Republican Army could be restrained no longer. On August 2nd, they streamed across the Sabine into the Neutral Ground. It is worthy of note, however, that the leader of the expedition was Augustus Magee, named by Girard as General Adair's agent, and that Samuel Davenport, who had lately made use of Juan Cortés' barge to go to New Orleans, was quartermaster. sdct
---
First Independent State | New Spain-Index
SONS OF DEWITT COLONY TEXAS
© 2000-2012, Wallace L. McKeehan, All Rights Reserved.