SONS OF DEWITT COLONY TEXAS
© 1997-2009, Wallace L. McKeehan, All Rights Reserved.
---
HIGHSMITH. Samuel Highsmith (1804-1849), Texas Ranger, was born in Boone County, Kentucky, in 1804. During the War of 1812 his family moved to the St. Charles District, today Lincoln County, of Missouri Territory, where they settled on the lower Cuivre River. Highsmith accompanied his older brother, Ahijah M., and the families of several other men, including that of Zadock Woods, to Texas. They crossed the Red River on December 24, 1823, and settled on the extreme western frontier of Stephen F. Austin's colony. Being single, however, Highsmith did not apply for a grant and returned to Missouri, where he married Teresa Williams in 1826. She was the stepdaughter of Winslow Turner and most often went by his family name. Almost immediately the couple departed for Texas, where they lived for a time with relatives in Austin's colony. Indians, however, soon drove the colonists from the Colorado River, forcing the six families on that frontier back first to Rabb's Mill and then even farther south to the vicinity of Columbus and Old Caney. There the Highsmiths found refuge with the family of Aylett C. Buckner. When the Indian threat subsided, Highsmith moved his family to Green DeWitt's colony and received a labor west of Gonzales in what is now Guadalupe County on September 4, 1829 [Highsmith received a league on the west bank of the San Marcos River in current GuadalupeCo and a labor in the Burket-Zumwalt-DeWitt cluster adjacent to the Gonzales town tract-WLM] . According to family tradition he fought in the battle of Gonzales in October 1835 and in the siege of Bexar that December. His nephew, Ben Highsmith, was one of William B. Travis's final messengers from the Alamo.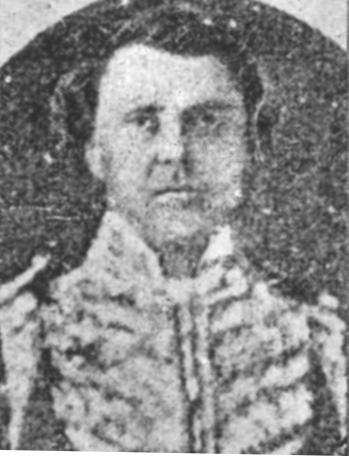 [Photo from J.T. DeShields Border Wars of Texas] After the fall of that fort, Highsmith joined Sam Houston's army at Gonzales but left the ranks to protect his family in the Runaway Scrape, during which his father-in-law died. Some sources place Highsmith at San Jacinto as one of sixteen soldiers detached to capture Antonio López de Santa Anna after the battle. According to the family he captured Santa Anna's saddle, the silver from which he had melted and cast into spoons, and the Mexican dictator's uniform coat, in which he had himself photographed. The coat is said to have been lost in the Capitol fire of 1881. After San Jacinto, Highsmith and his family lived in Texana for a time before receiving a grant in what is now Jackson County, where he and a brother-in-law, Abram Clare, went into the hog-raising business. The Army of the Republic of Texas was camped nearby, however, and consumed all of Highsmith's stock. He is said also to have provided horses and mules under contract for the Texan Santa Fe expedition.
Highsmith served as a volunteer during the so-called Córdova Rebellion in 1838 and was chosen as one of three arbitrators to distribute the spoils captured from Vicente Córdova's band among the Texan volunteers. He served as a volunteer under Edward Burleson in the battle of Brushy Creek in the spring of 1839. In 1839 or 1840 he moved his family to Bastrop, where in 1840 he owned six town lots, one slave, two horses, and fifteen cattle. Highsmith also owned 2,214 acres in Gonzales County and 650 acres in Travis County. He took part in the battle of Plum Creek and was serving under Capt. John Coffee Hays when Mexican general Rafael Vásquez captured San Antonio on March 5, 1842. Hays dispatched him to Seguin and the settlements on the Guadalupe River to warn the settlers of the invasion and gather volunteers. Highsmith then returned to the Texas army gathering outside San Antonio and served as a private in Capt. James Gillaspie's company until Vásquez evacuated the republic.
Highsmith served as sergeant at arms for the Texas House of Representatives at Washington-on-the-Brazos during the 1843 and 1844 terms and in August 1845 was deputized to carry "special and extra mail" between Bastrop and La Grange. He moved to Austin in the winter of 1845-46 and was soon thereafter commissioned a captain in the Texas Rangers. In the Mexican War he commanded Company K of Col. William C. Young's Third Regiment, Texas Mounted Volunteers, in 1846. At the end of this company's enlistment term he recruited and commanded Company D of Col. John C. Hays's First Regiment, Texas Mounted Volunteers, in 1847; this unit won a notable battle over the Waco Indians on the Llano River in August of that year, and in 1848 Highsmith was elected captain of a company of Col. Peter H. Bell's regiment, which was assigned to frontier defense. With this company, in April 1848, he won a victory over the Wacos on the Pedernales River in what is now Blanco County. He is said to have personally killed Chief Big Water in hand-to-hand combat in this engagement. After the Mexican War Captain Highsmith was stationed in San Antonio as commander of one of the two companies of rangers garrisoning the town and on December 15, 1848, was chosen to command the escort that guarded the commissioners sent by the state of Texas to open a road from San Antonio to El Paso. Under Hays's command, he and thirty-five men of his company marched from San Antonio for the Rio Grande. "We encountered an exceedingly rugged and dry country," he reported to Colonel Bell, "which caused great inconvenience to my men and great injury to their horses." By October 18, when the rangers reached Fort Leaton near Presidio del Norte, Highsmith and his men were near starvation, "our only food consisting of mustangs and our pack mules," he reported. The party started for home on November 25 and arrived in San Antonio after an arduous journey. Highsmith reported that "a first rate road can be established on or very near the same route which we traversed . . . with the necessary requisites of wood, water, and grass, over a fine and level country, unobstructed by mountains or any natural opposing obstacles." With the completion of this mission Highsmith submitted his resignation from the ranger service, intending to return to private life. The trip had greatly weakened him, however, and he died of influenza on January 10, 1849. His funeral was held at the Presbyterian church near the corner of Commerce and Presa streets in San Antonio, and he was buried in an unmarked grave thought to be near that of Benjamin R. Milam in Market Plaza. Samuel Highsmith was the father of seven children, including Henry Albert and Malcijah Benjamin Highsmith.
BIBLIOGRAPHY: John Holland Jenkins, Recollections of Early Texas, ed. John H. Jenkins III (Austin: University of Texas Press, 1958; rpt. 1973). Joseph Milton Nance, After San Jacinto: The Texas-Mexican Frontier, 1836-1841 (Austin: University of Texas Press, 1963). Joseph Milton Nance, Attack and Counterattack: The Texas-Mexican Frontier, 1842 (Austin: University of Texas Press, 1964). Charles D. Spurlin, comp., Texas Veterans in the Mexican War: Muster Rolls of Texas Military Units (Victoria, Texas, 1984). Telegraph and Texas Register, April 17, 1839. Homer S. Thrall, A Pictorial History of Texas (St. Louis: Thompson, 1879). Maude Wellis Traylor, "Captain Samuel Highsmith, Ranger," Frontier Times, April 1940. Gifford E. White, 1830 Citizens of Texas (Austin: Eakin, 1983). Thomas W. Cutrer
---
EDWARD MALLOCH. He whose name heads this sketch was until recently engaged in the important business of merchandizing, and seemed well fitted for the calling; for he is enterprising, honest and industrious, and held in good esteem by those who were his patrons, and by the people generally, most of whom are well acquainted with him.
He is a native of Perth, Scotland, born in 1816, and possesses many of the sterling traits characteristic of the Scotch people. He was the youngest child born to John and Margaret (Robertson) Malloch, natives of Scotland, the former of whom was a carpenter by trade, and died in 1840, his wife's death occurring ten years prior to his own. In his youth, the subject of this sketch learned the trade of a cabinetmaker, and worked at his trade for some time in his native land. He came to the United States in 1840; and for over year thereafter resided in Charleston, S. C. He then came to Texas, and for twelve years resided at Gonzales, most of which time he followed merchandising. He was appointed Assessor and Collector of Taxes for Gonzales County, and afterwards was elected to the office for a term of two years. In 1853 he came to Prairie Lea, Caldwell County, and here he opened a mercantile establishment with J. C. McKean and T. M. Hardeman. He continued thus associated for about two years, when the firm became McKean & Malloch. And this continued until the opening of the great conflict between the North and South. During the war Mr. Malloch served as County Commissioner, and after the war was elected to the same position, and since that time has served four years in the same office. He owns as fine a tract of land as there is in Coleman County, and owns, in the vicinity of Prairie Lea, two farms, some other lands and a number of lots in town. The cultivated portion of his land yields about thirty-five bushels of corn to the acre, and of cotton from one-half to two-thirds of a bale.
In 1853 Mrs. Lucy Ellen Blackburn (nee McKean) became his wife. Her father, J. C. McKean, was born in Pennsylvania, was an early settler in Texas, when it was a part of Mexico, and after the death of Green De Witt, brought a large number of families to Texas, who settled in De Witt's colony, and located many leagues of land. In this be was associated with William A. Matthews, and the company of Matthews & McKean, acquired many tracts of lands. J. C. McKean, in 1850, settled in Caldwell County, and died at Prairie Lea in 1880, at the age of eighty-three years. To the union of Mr. and Mrs. Malloch; the following children were born: Margaret, wife of B. H. Pittman, of Coleman County; Lucy Ellen, wife of W. O. Read, of Coleman; Carrie, Edward, Jean, and John, who died at Prairie Lea in 1888, aged twenty years, and an infant son, deceased. Mr. Malloch was a soldier in the army of the Texas Republic, before annexation to the United States, and is a member of the Texas Veteran Association, and the only one of them now living in Caldwell County. He is a member of Prairie Lea Lodge A. F. & A. M. No. 116, and has been Treasurer of said lodge for over twenty successive years.
He was at Gonzales when Gen. Woll of the Mexican army captured San Antonio in 1842, and the battle of Salado occurred. Col. Matthew Caldwell commanding the Texans, sent word by express to Gonzales, that fifty Mexican cavalry, under the command of an officer well known in Texas, would, on the following night, be in Gonzales to destroy the town. The Mexicans came as far as the forty-mile water hole; that distance from San Antonio, and thirty-five miles from Gonzales. The advance guard having killed three sick men, who were found at this place, the commander deemed it prudent to advance no farther, and returned to San Antonio. Ezekiel Williams, who had in his charge two cannon and fifty muskets, which had been brought from San Antonio, after the raid made on that city, under Gen. Vasquez, in the spring of the same year, placed the arms in charge of Mr. Malloch, who loaded the guns, so as to give the enemy a warm reception. There were plenty of arms and ammunition, but only five men, as all the others, who could find horses to ride, were in the battle with Col. Caldwell. This retreat of the Mexicans no doubt saved old Gonzales from a second destruction, as the town was burned in the war of 1836. Goodspeed Brothers (Publishers). Memorial and Genealogical Record of Southwest Texas. Goodspeed Brothers Publishers, Chicago, IL, 1894.
---
JAMES F. MILLER. The establishment of banks belongs entirely to the modern world. The first bank established in the modern civilized world was the Bank of Venice, which was founded in 1157 according to some authorities. At the settlement of this country the colonists brought with them the financial theories and practices which prevailed at the time in the mother country, and since that time it has been found to be a profitable and most necessary business, and one which, to be successfully conducted, requires intelligence and business acumen of a high order. These requirements are possessed in an eminent degree by Hon. James F. Miller, who is a member of the well-known banking house of Miller & Sayers, of Gonzales, Texas. He was born in Tennessee in 1832, the eldest child born to Isaac and Susan (Swan) Miller, who were natives respectively of South Carolina and Tennessee. Isaac Miller was a lawyer by profession, and after reaching manhood removed from the State of his birth to Tennessee, thence to San Antonio, Texas, in December, 1845, and after several years' residence in that city moved to Lockhart, where his attention was devoted to merchandising. Several years later he moved to a farm in Gonzales County, on which he died in 1863, his widow surviving him until 1893.
Their son, James F. Miller, was educated in the public schools of Texas, and after finishing his literary education began the study of law in Gonzales in 1855, two years later was admitted to the bar, and immediately thereafter began practicing his profession at this place. His labors were interrupted by the breaking out of the Civil War, and as he was an ardent Southern sympathizer he, in 1861, entered the Confederate Army as a member of Company I, Eighth Texas Cavalry, and was at once sent east of the Mississippi River, and was a participant in all the engagements, hardships and privations of his regiment until the war closed. He was in many bloody battles, was several times captured, but each time managed soon to make his escape. Upon the termination of hostilities he returned home and resumed the practice of his profession, and in 1883 was chosen as a fitting representative of his district to Congress, and so ably did he discharge the duties incumbent on that responsible position that he was re-elected in 1885. At the expiration of his second term he declined a reelection. During his first term he served on the Committee of Banking and Currency, also Mines and Mining, and during his second term be as made Chairman of the Committee on Banking and Currency, and also held a position on Mines and Mining and on Education. He was very active in committee work, and his record for faithfulness to the interests of his constituents, as well as to his district and State, made him very popular with political foes as well as friends. Prior to the war, while associated in the practice of his profession with H. S. Parker, he did considerable exchange business, and upon the resumption of his practice after the war he also re-engaged in that business, and it eventually led to retirement from all law business and to the founding of his present banking house, which was established in 1868.
At the same time Mr. Miller formed a partnership with William B. Sayers, which has continued, advantageously to both, up to the present time, first as lawyers and bankers and then as bankers only. Mr. Miller retired permanently from the practice of law upon his election to Congress in 1883, and since that time he has devoted all his energies to big banking and financial interests, theirs being the first institution of the kind established in the place. This bank has had a very prosperous career, and under its able management has steadily increased its business and strengthened itself in the esteem and confidence of the community.
Mr: Miller was first married in 1860, to Miss Almira Mathews, a native of Texas and a daughter of William A. Mathews, who was a Tennesseean by birth and was interested with De Witt in colonizing this section. Mrs. Miller died in 1862, leaving one child, James Mathews, who died in infancy. In 1863 Mr. Miller took for his second wife Mrs. Julia A. Batchelor, a native of the Lone Star State and a daughter of Amasa Turner, an old Texan. Mr. Miller is an enthusiastic Mason, and through. all the subordinate branches of that order has advanced to the rank of thirty-second degree in the order of Scottish Rite. He was made a Mason soon after he attained his majority, became a member of the Chapter at Gonzales and was made a Knight Templar at Houston. He was one of the organizers of Gonzales Commandery, and was its first Commander. He is a member of Ben Hur Temple at Austin and of the Chapter of Roise Croix of San Felipe de Austin, at Austin. In 1873 he was elected Grand Master of Masons in Texas, and in 1878 was elected Grand Commander of Knights Templar in Texas. He served for several years as President of the Council of High Priests, and is now -President of the Board of Directors of the Masonic Widows and Orphans' Home. He was first President of the Texas Live Stock Association and the first President of the Texas Bankers' Association, of which association he is still an active member. Goodspeed Brothers (Publishers). Memorial and Genealogical Record of Southwest Texas. Goodspeed Brothers Publishers, Chicago, IL, 1894.
---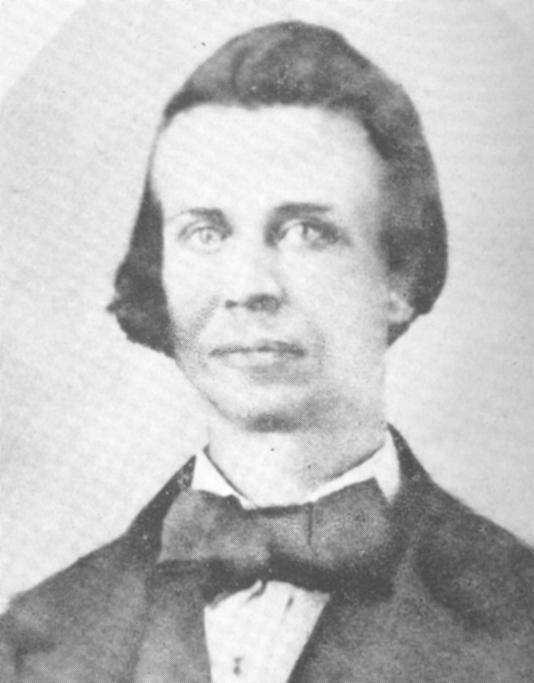 MOTTLEY. [Dr.Junius William Mottley is listed as a resident of DeWitt Colony based on various sources which imply he was in or from Gonzales at one time after coming to Texas. These sources may be based on the erroneous statement by Dixon and Kemp in Heroes of San Jacinto that Dr. Mottley was sent from Gonzales municipality to the constitutional convention at Washington. He was sent from Goliad]
Junius William Mottley, usually referred to as "Dr. Mottley," was born in Virginia in about 1812, and came to Texas from Kentucky. [Goodrich. Dixon (198) without quoting his authority states that Dr. Mottley was born April 9, 1812. Mrs. Charles F. Norton, Librarian of Transylvania College, wrote to the author, January 3, 1940, that the records of the college do not give the date of Mottley's birth. Mottley received a headright certificate 235 for one third league of land, the amount due a single man, was issued in his name, but delivered to his heirs, February 22, 1838, by the Milam County Board of Land Commissioner. File 1157, Milam 1st Class (General Land Office, Austin)]
On April 7, 1931, Mrs. Charles F. Norton, librarian of Transylvania College, formerly Transylvania University, Lexington, Kentucky, wrote the author:
In regard to Dr. William Mottley of whom you write, I find that Junius William Mottley matriculated as a first year student in the medical college of Transylvania University in the fall of 1833. His residence is given as Greensburg, Kentucky, and his preceptor---the physician with whom he "read medicine" at home---is Charles Hay M.D., T. U. 1829. Charles Hay was the father of the statesman and writer, John Hay. Mottley matriculated again in the fall of 1834 giving the same place of residence and the same preceptor but his name does not appear in the list of graduates. Nor is his thesis filed with those of other graduates, nor is his name given in the faculty minutes recording the examination of graduates. Two years is the usual length of the course so Dr. Mottley must have left for Texas before March 18, 1835, the date of the conferring of degrees. There were two hundred and fifty nine matriculates in the medical department that year and eighty-three graduates. Dr. William Welsh of Baltimore said recently, "Transylvania was the best of the schools." No entry concerning the age or the parents of students is made. Your spelling of the name is verified by our records.
Residing in Bowling Green, Warren County, Kentucky, in 1912 was Col. Erasmus L. Mottley, related, no doubt, to the subject of this sketch. Of Erasmus L. Mottley, E. Polk Johnson wrote:
He was born at Greensburg, Green County, Kentucky, on the 3d of September, 1838, and is a son of James D. and Eliza L. (Hobson) Mottley, the former of whom was born at Amelia Court House, Virginia, and the latter of whom was a native of Green county, Kentucky. The Mottley family traces its ancestry back to English origin, the original progenitor in America being one Mottley, who emigrated from Kent county, England, to America in the year 1600. Mottley of Revolutionary fame was connected with the Ninth Virginia Cavalry. James D. Mottley, father of Eramus L. Mottley, was an extensive slaveholder and a prominent merchant in the Blue Grass State. He was the owner of about one hundred slaves prior to the inception of the Civil War. William Hobson, maternal grandfather of Colonel Mottley, was a Captain in the War of 1812. [E. Polk Johnson, A History of Kentucky and Kentuckians . . . (Chicago: The Lewis Publishing Co., 1912), II, 1146]
Dr. Junius William Mottley came to Texas in 1835 to fight for the independence of Texas from Mexico. He was appointed surgeon for the Post of Goliad January 24, 1836, by General Houston. He furnished the Post of Goliad with surgican instruments worth at least $125. Approximately 45 votes were cast at one voting box in Goliad Municipality February 1, 1836, to select two delegates to the Constitutional Convention. Dr. J. William Mottley and Incarnacion Vasquez were elected. Of the total number of votes, Dr. Mottley received 45; Vasquez, 43; Victor Loupez, 32; Joseph Watson, 30; and Capt. John Chenoweth, 1. The election judges were Joseph Watson, Roberto Galan and Samuel Williams. Jose Miguel Aldrete was secretary. Vasquez did not attend the convention. Dr. Mottley left Goliad early for Washington, carrying with him the election returns and this statement:
Municipality of Goliad. By virtue of the order of Your Excellency of the 18th, the election took place of two delegates to go to that place for the forming of a new convention on the first of next March. By the computation inclosed herewith, Your Excellency will be advised of the individuals who have been named Delegates to represent the rights of this municipality, and I am now making possible their immediate departure, soliciting their support in order that they may not fail in such an important object. At the same time, I take pleasure in assuring Your Excellency of my greatest respects. God and Liberty. Town of Goliad, February 4, 1836. His Excellency the Governor of Jose Miguel Aldrete Texas Secretary.
William Fairfax Gray left San Felipe February 19, expecting to return to the headquarters of Robertson's colony near the falls of the Brazos. Reaching Colonel Edwards's he was advised not to attempt to make the trip alone on account of possible attack by Indians. He remained at Edwards's until the 21st when he set out for Washington. On the 19th he recorded in his diary
After breakfast rode as far as Col. Edwards, where I found Mr. Childers [probably George C. Childress]. Waited until after dinner, expecting [Thomas J.] Chambers and [Ira P.] Lewis. They did not come. After night Chambers arrived, in company with a Dr. Motley, a delegate to the convention from Goliad. They also persuaded me not to attempt to go to the Falls alone.
On February 21 he wrote:
Left Col. Edwards at half past 8 o'clock with company with Dr. Motley, a member of the Convention from Goliad, who is going to Washington.
Dr. Mottley was seated at the convention March 18. He did not resign from the army, and when the Convention was dissolved he hastened to rejoin the military forces. He was aide-de-camp to Secretary of War Thomas J. Rusk at San Jacinto, and was mortally wounded in the engagement. He died on the night of April 21 and was buried on the battlefield, as were seven of the others who were killed or mortally wounded. Olwyn J. Trask, mortally wounded, was placed on board a boat and taken to Galveston Island for medical treatment and where he died. On January 1, 1838, William G. Cooke was appointed administrator of the estate of Dr. Mottley by the Probate Court of Harris County. His heirs evidently could not be located, for on December 4, 1849, Dr. Mottley's donation certificate was sold at auction on the courthouse steps in Houston to the highest bidder by the sheriff, David Russell, to satisfy an "execution issued from the office of the clerk of the county court of Harris County on the eighth day of November 1849, commanding the sheriff of said county to levy the sum of $90.75 on the goods, chattels, lands and tenements of William Mottley, deceased." The certificate was purchased for fifteen dollars by W. R. Baker. When Motley (sic) County, Texas, was created August 21, 1876, it was named "in honor of Dr. William Motley (sic), who was mortally wounded at San Jacinto." From The Signers of the Declaration of Independence by L.W. Kemp, 1944.
The parents of William Junious Motley/Mottley were originally from AmeliaCo, VA. Records in GreenCo, KY indicate his father John Mottley was there as early as 1813-1814. Dr. Mottley's parents were John Mottley Jr. (1774-bef 1830) and Polly Williams Elmore (1773-1818) (John Mottley later married Sylvia Wilkinson Hundley, 1785-aft 1850). Dr. Mottley's grandparents on his maternal side were Thomas Elmore and Liticia Williams of AmeliaCo, VA who later also resided in GreenCo, KY. James Dunlop Mottley (m. Eliza L. Hobson) described above in Kemp's article was a brother of Dr. William J. Mottley and probably died prior to 1850. He was a Justice of the Peace and appears in numerous court records. Dr. Mottley had other brothers and sisters Elizabeth Elmore (Brummal), Thomas Williams, Paschal, Martha Ann (Hite) and Polly Williams.
From "They Also Served" Texas Service Records from Headright Certificates, Edited by Gifford White: WILLIAM MOTLEY decd by his admr William G. Cooke claims one-third of a league of land. Wm. S. Fisher and Rhodes Fisher deposeth and says: R. Fisher states he knew the said Motley decd as a member of the Convention of 1836. Have not seen him since. W.S. Fisher states his first acquaintance was previous to the declaration of independence. Knew him to be in the Army as also in the battle of San Jacinto. Knew him to be dead. (Above provided by Tiffany Luchetta)
---
SONS OF DEWITT COLONY TEXAS
© 1997-2009, Wallace L. McKeehan, All Rights Reserved