SONS OF DEWITT COLONY TEXAS
© 2001-2007, Wallace L. McKeehan, All Rights Reserved
DeWitt Colony Expansion: The Burkets, Kents and Zumwalts
Site Visit 2001
Missouri Homesites of the Burket, Kent and Zumwalt Families
Site of Ft. Zumwalt, original Missouri homeplace of Jacob Zumwalt, now a protected beautiful O'Fallon City park among the increasing density of the urbanization around it. The park is just off Road K and Veterans Memorial Parkway in O'Fallon next to a mini-mall named Ft. Zumwalt Center.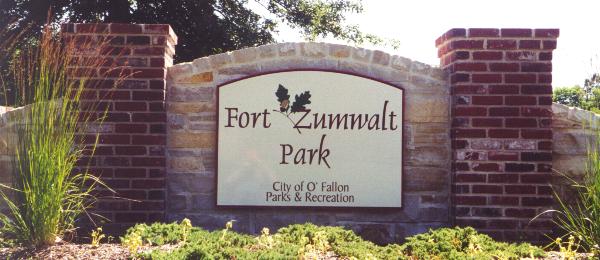 Just after entering the park on the right is the historical marker below.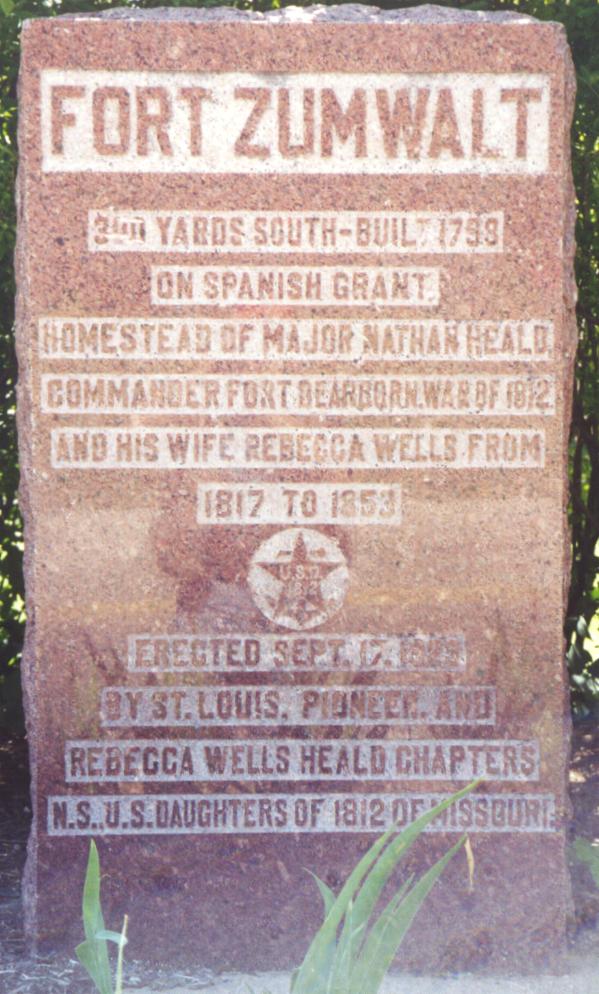 Overlooking a pond in the park is presumably the site of the original Zumwalt cabin built by Jacob Zumwalt in 1798. The intact cabin was still standing in 1937 when a survey of historical buildings was taken in the district.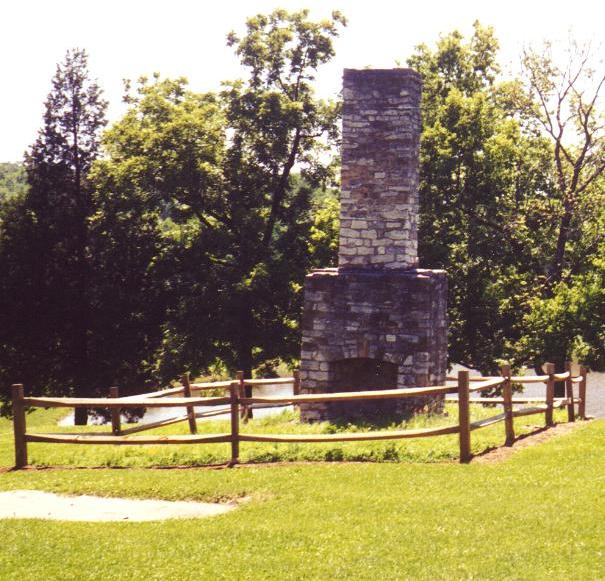 Memorial stones for Jacob and Quetti Zumwalt are enclosed in the area below in a beautiful serene setting overlooking a small lake in the park. The park has picnic tables.

---
SONS OF DEWITT COLONY TEXAS
© 2001-2007, Wallace L. McKeehan, All Rights Reserved