SONS OF DEWITT COLONY TEXAS
© 1999-2010, Wallace L. McKeehan, All Rights Reserved
Adam Zumwalt Jr.-Index
Grandchildren & Descendants of Captain Adam Zumwalt
[See unidentified archival family photos]
---
Children of Andrew & Harriet Larimore Zumwalt
Margaret Ann (1839-1862)
m. David E. Boykin (1835-1908)

James Adam (b. abt 1842)
m. Mary Frederick

Sarah (b. abt 1844)

Robert (abt 1848-abt 1860)

Clarissa (abt 1849-abt 1860)

William (b. abt 1852)

Mary Ellen (1853-1932)
m. Jesse Alonzo Clark

Julia Ann (1857-1931)
m. Jerome Jackson Cleveland
(abt 1856-abt 1946_

Joseph Samuel (abt 1863)
m. 1. Henrietta Hannibal
2. Francis Patillo (Tilla) Waldrep



Mary Ellen Zumwalt Clark, Julia Ann Zumwalt Cleveland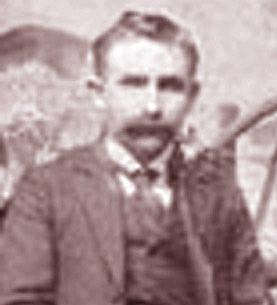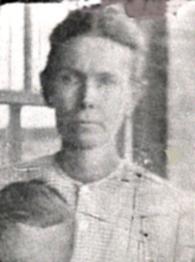 Joseph S. Zumwalt, his 1st wife Henrietta Hannibal Zumwalt, and 2nd wife Tilla Waldrep Zumwalt
(Photos from descendants Ray Shanklin & Shirley Reynolds)
Child of Andrew & Elizabeth Ellen Dempsey Hahn Zumwalt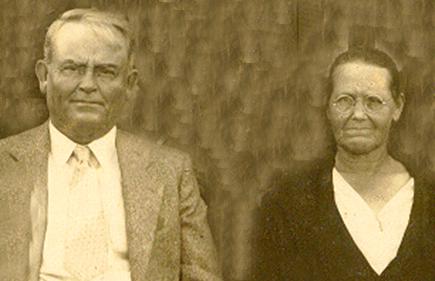 Thomas (1878-1953) (m. Mittie McVee; 1878-1964)
(Photo from Andy J. Zumwalt)
Susan Jane (b. 1880)
---
Children of Thomas Bowen & Elsa/Elsie May/Mae Billings
Eleanor/Ellen Ann
m. Thomas Milton Davis Sr.

Isaac Clark Lewis Owen

Andrew (1844-1925)
m. (1) Elizabeth Ann Wages
(2) Lilly Jane Cude
(1847-1940)

Lucinda (1847-1926)
m. Green Lackey

Lucretia Ann
m. (1) Allen Love
(2) Frank Sanford

Thomas Bowen Jr. (b. 1853)
m. Pauline Elizabeth Paul

Sara Elizabeth (b. abt 1853-1872)
m. Alexander Hamilton Hurt

Noah Adam
m. Alice Annie/Ada Hope

Francis

Fannie Cololin

Dorinda
m. (1) E.W. Brown
(2) James Hallman

Solomon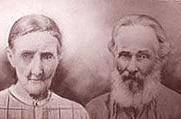 Andrew & Lilly Jane Cude Zumwalt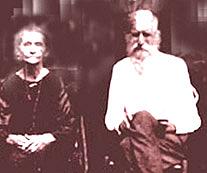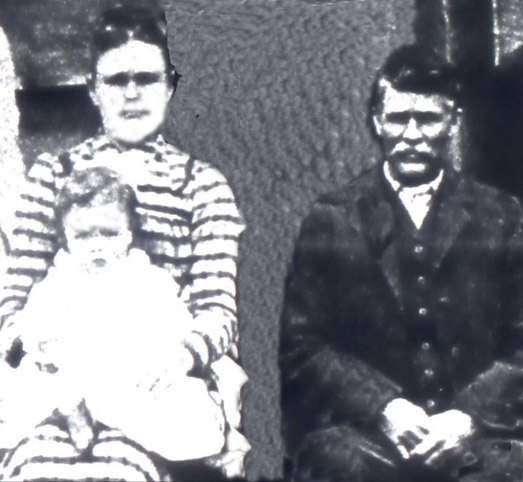 Left: Lucinda Jane Zumwalt & Green Lackey (photo from Terri Cummins)
Right: Thomas Bowen Jr. & Pauline E. Zumwalt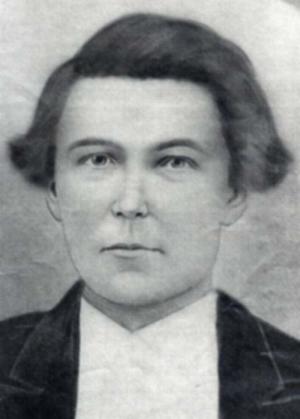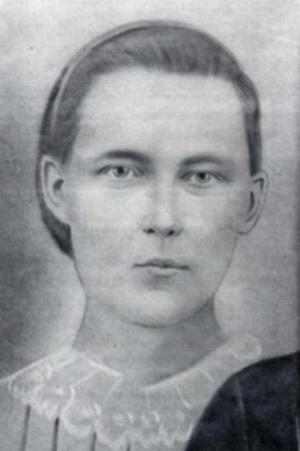 Noah Adam & Alice Hope Zumwalt
(Photos from Shirley Reynolds)
It is believed that Thomas Bowen Jr. (b. 1853) moved to NM about or soon after the time that his father Thomas Bowen Sr. moved from the DeWitt Colony area of Texas around 1885. Thomas Sr. was counted in the 1885 census of LincolnCo, New Mexico, living near Artesia. The families stayed in the Artesia area for a short time and eventually moved to Angus, New Mexico, which is in the mountains near Ruidoso. They are both buried there.
---
Children of Isaac Kent & Vernona/Verona Jane Love
Allen Love (1849-1969)

Adam Zachary (1851-1929)
m. Margaret Ann Nichols (1853-1937)

James Love (1853-1855)

Martha Jane (1855-1874)
m. Albert J. Burlson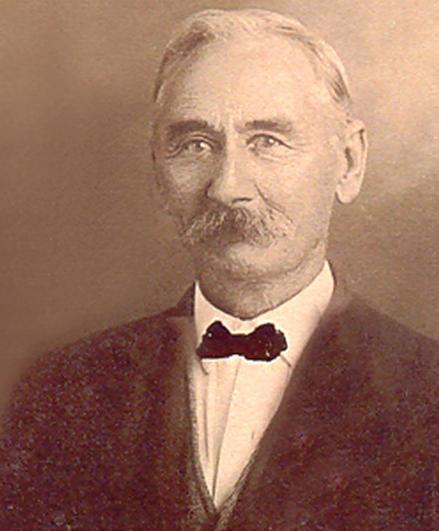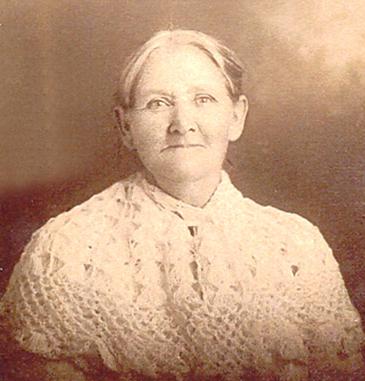 Adam Z. and Margaret A. Zumwalt
(Courtesy of Sarah Bixler and Shirley Reynolds)
Children of Isaac Kent & Rebecca Brown Zumwalt
Ruben B. (1856-1886)

Benjamin Franklin McCullen
(1859-1925)
m. Hadasah "Hattie" Thomas

Rhoda Jane (1860-1932)
m. John Carter Davis

William C. (1862-1926)
m. 1. Susan Miller
2. Susan C. Castellon

Mary Ellen (b. 1864)
m. Frederick Shaw

Vernona (1866-1944)
m. Jessie King
Left: Benjamin F. M. Zumwalt and Hattie Thomas
(Photo taken by Petrini in Victoria from Shirley Reynolds)
Right: Mary Ellen Zumwalt
(Photo from Delores Beck)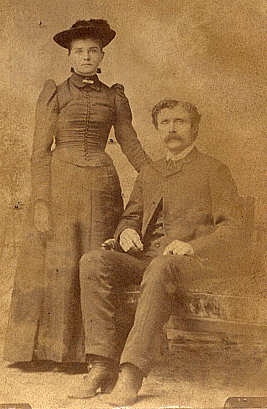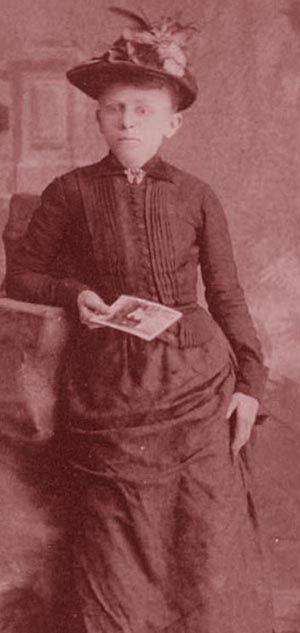 Right: William C. (Cushaw/Calvin?) Zumwalt & wife Susan Miller
(Provided by descendants Fred G. Davis and Marcella J. Fly)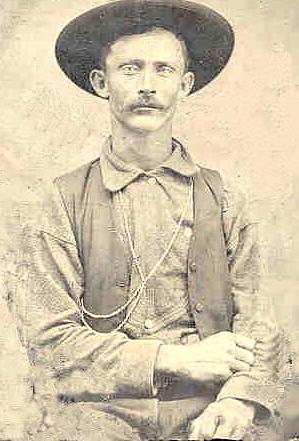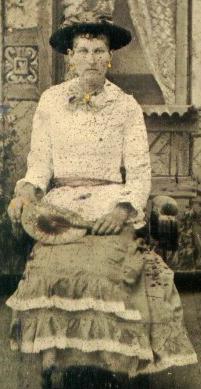 ---
Left below: Rhoda Jane Zumwalt with husband John Carter Davis and daughter Susan Georgia taken 29 Jan 1883 in Kerrville, TX, prior to a move to Silver City, NM. Right: Susan Georgia Davis at age 18 at Silver City, NM. Susan had a reputation as a local Annie Oakley, was involved in mining and prospecting both in New Mexico and Mexico. She was said to have been "tough as nails and gentle as a lamb," family stories say she was fearless having stared down banditos face to face on Mexican trails while alone in the back country.

Rhoda Jane Zumwalt


Rhoda Jane & Vernona (Nona) Zumwalt
Silver City, NM ca. 1920.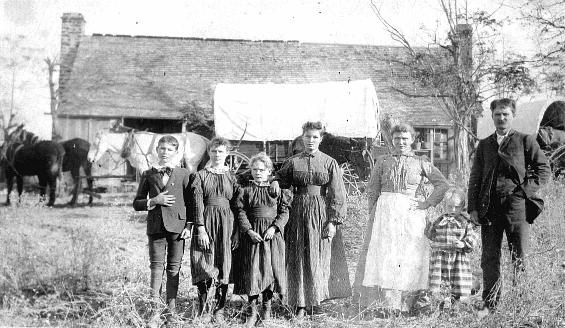 Jessie King and Vernona Zumwalt family on their ranch near Kerrville, TX in 1897 just prior to moving to New Mexico. The family lived in Lordsburg and Deming, NM prior to settling in the Mimbres River Valley north of Santa Rita, NM. Vernona Zumwalt was widower Jessie King's second wife.
Information and photos provided by descendant Fred G. and Raymond Davis
---
Children of Louisa M. Zumwalt & George W. Walton
George G. (b. 1847)

Andrew B. (b.1850)

Luther Moore (b. 1852-1938)
m. Sarah Ella Moore

John A. (b. 1856)

William (b. 1859)

David W.(b. 1861)

Doc M. (b. 1865)
---
Children of Lucinda L. Zumwalt & Alan Love

John Love (1850-1926)
m. Elizabeth Summers

(Photos abt 1870 courtesy of Floyd Waller)


Hugh Love (1852-1934)
m. Rebecca Summers

William
Alan Love had children Vernona, James, Elizabeth, Joseph and Cecilia Louisa from his first marriage to Martha Merriwether. Vernona Love married Isaac Zumwalt and Joseph Love married Nancy Ann Zumwalt.
1850 Census GonzalesCo, Peach Creek District:
Love, Allen, 50, m, $125, Va.; Love, Lucinda, 23, f, Mo; Love, James, 17, m, Ala; Love, Joseph, 14, m, Ala.
Children of Lucinda L. Zumwalt & Travis Daniel Atkinson
Jane, Susanne, Mary
---
Children of Mary Elizabeth Zumwalt & Jonathan A. Doak
Josephine Lee (1853-1891)
m. William J. Fountain

William (b. 1855)
m. Mary Robinson

John M. (b. 1858)
m. Arrie Franks

Gustave Beauregard
(1862-1865)

Boyd M.(b. 1865)
m. Julie Musgrave

Martha Ann (b. 1870)
m. 1. John Dossey
2. William Dossey)

Robert L. (b. 1874)
---
Children of Gabriel & Cecelia/Celia/Sealy Davis Zumwalt
Sarah Anna/Annie Jane (1860-1879)
Gabriel Lindsay Adam (1863-1909; m. Rebecca A. McLean)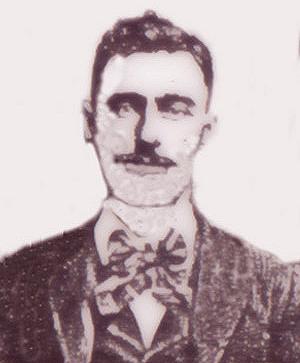 (Photo from Jeanie Walshank)
---
Adam Zumwalt Jr.-Index
SONS OF DEWITT COLONY TEXAS
© 1999-2010, Wallace L. McKeehan, All Rights Reserved