SONS OF DEWITT COLONY TEXAS
© 1997-2011, Wallace L. McKeehan, All Rights Reserved
New Spain- Index
For Biographies, Search Handbook of Texas Online
The Filibusters
A filibustering expedition is an irregular, unauthorized attack which proceeds from the territory of one state against that of a friendly state. Once such an expedition merges with the armed forces opposed to the legal government of a friendly state, it ceases to be a filibustering movement. If however its organization remains intact and merely attracts recruits from among the rebels, it retains its filibustering character. Because of their clandestine nature, secrecy and deception characterize the formation of filibustering expeditions. Plots and intrigues are formed, disrupted, and formed again.....The main actors, as John Quincy Adams remarked, cross and double-cross one another so frequently that suspicion and doubt hang like a black cloud over all of their actions---Warren in The Sword Was Their Passport.
As independent thought and movements mounted in the period 1800 through 1821 aimed at the separation of Mexico from Spain, Texas and northern Mexico became a fertile target for filibusters from a number of countries and most commonly the bordering United States, a Spanish ally. The separation between trade expeditions and adventurous wandering, both authorized and unauthorized, and filibuster expeditions, and motivations of each, personal profit versus political, is a thin line and continuously debated among historians.
---
PHILIP NOLAN 1797-1801
Sources: Philip Nolan and Texas by Maurine T. Wilson and Jack Jackson; Philip Nolan and His Companions by J.A. Quintero, reprinted in Papers Concerning Robertson's Colony in Texas, vol. 1 by Malcolm McLean.
Philip Nolan Expedition Site Visit November 1998
According to the 1794 census of Nacogdoches, Nolan was born in Belfast, Ireland in 1771:
"Don Felipe Nolan, Irish, native of Belfast, bachelor, 23 years of age; has a Negro slave, native of New Orleans, 25 years old; and a servant from Bruque, bachelor, 31 years of age."
On 8 Aug 1800, Spanish Commander Don Pedro Nava ordered the Governor of Texas to arrest Philip Nolan if he returned to the province. In Dec Mordecai Richards, father of Stephen Richards, described Nolan's intentions to the Spanish authorities in a Nolan quote "I will receive authority to conquer the Province of Texas. I will be the general, Mr. Fero the second officer and you will be the third in command." Lt. M. Múzquiz and a force of 120 left Nacogdoches in pursuit of Nolan and his men on 4 Mar 1801. On the 21st, the Spanish force encountered Nolan's men entrenched and unwilling to surrender near the current Nolan River near Blum in current Hill County. Martinez and Lara defected to the Spanish force and at 9 AM, Nolan was killed by a ball to the forehead after which his men surrendered because of low ammunition. The expedition including the capture and experiences while in Spanish prisons is described in the Memoirs of Ellis P. Bean, who was second in command on the expedition.
Philip Nolan
Belfast, Ireland & New Orleans, 32, Commander
(Killed in battle near current Blum, TX, 21 Mar 1801)
Men
August/John Adams
(deserted before Texas)
Jose Barban, Nacogdoches, 20
Juan Bautista/Cesar, Granada, France, 46
(Negro slave)
Ellis P. Bean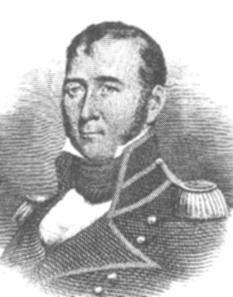 GrangerCo, Tennessee, North Carolina & Natchez, 22
Ephraim Blackburn, Maryland & Natchez, 35
(Hanged by cast of die at Chihuahua, 1807)
Solomon/Zalmon Cooley, Connecticut, Kentucky & Natchez, 25
(Joined Morelos, captured and executed by royalist troops at Cuautla de Amilpas, 1812)
William Danlin, Pennsylvania & Natchez, 27
(Fought with Morelos at Tres Palos, 1810)
David Fero, Albany, New York & Natchez, 24
(Fought with & US envoy for Jose Morelos, beheaded by Morelos at Chilapa as traitor)
Luciano Garcia, Real de Charcas & Nacogdoches, 42
(Wounded and died after aiding Bean escape in Acapulco )
Refugio de la Garza, Cadereyta, 30
Lorenzo Hinojosa, Mexico, Villa de Camargo, Nuevo Santander & Bexar, 34
Thomas House, JeffersonCo, Tennessee, Virginia & Natchez, 25
John King
(deserted before Texas)
Charles Kinu/King, Maryland & Natchez, 27
Vincente Lara, Mexico, Presidio de Orcoquisac & Bexar, 38
(traitor)
Simon McCoy, Pennsylvania & Opelousas/Natchez, 25
Juan José Martinez, Salinas, Nuevo Leon & Nacogdoches, 31
(traitor)
Joel Joseph Pierce, North Carolina & Natchez, 22
(Died in prison, Chihuahua, 1805)
Joseph Reed, Kentucky or Pennsylvania & Natchez, 26
Mordecai Richards, Pennsylvania
(deserter and traitor before Texas)
Stephen Richards, Pennsylvania & Natchez, 19
(Joined Spanish service in Bexar, m. Maria Guadalupe Ramon in Bexar, 1812)
Robert, Maryland & Natchez, 25
(Negro slave)
José de Jesus de los Santos, Presidio Bahia del Espiritu Santo, 21
Jonah/Tony Waters, Winchester, Virginia, 25
(Informer for royalists on fellow prisoners in Chihuahua)
Escaped from Nacogdoches Prison
Robert Ashley, South Carolina & Natchez, 38
John House, Virginia & Natchez, 21
Michel Moore, Ireland & Natchez, 25
John Henry Brown in History of Texas describes the fate of Nolan's men:
"were tried at Chihuahua by the Spanish authorities, as invaders. Don Juan Jose Ruiz de Bustamente was the prosecuting attorney for the government, and Don Pedro Ramos de Verea, counsel for the defendants. The judge, Don Pedro Galindo de Navarro, on the 23d day of January, 1804, ordered the release of the prisoners; but as General Nemecio Salcedo, commandant of the provinces, objected, they were detained. The proceedings were sent to the King of Spain, and he, by a royal decree, dated at El Pardo, February 23, 1807, ordered the authorities to hang, one out of five of the prisoners and condemn the others to ten years' hard labor. Simon McCoy, Stephen Richards and Thomas House, who were not within the intrenchment and offered no resistance at the time of the attack, were not to draw lots. Those who were to draw lots were: Luciano Garcia, Jonah Walters, Solomon Cooley, Ellis P. Bean, Joseph Reed, William Danlin, Chas. King, Joseph Pierce, Ephraim Blackburn and David Fero. Judge Galindo's removal from office was decreed but death anticipated the royal mandate and he slept peacefully with his fathers. When the King issued his decree to have one out of every five of Nolan's men executed, he was under the impression that the ten prisoners, above enumerated, were alive; but as of them (Joseph Pierce) had died, the new judge decided that only one of the nine remaining, should suffer the penalty of death, and this legal opinion was approved by General Salcedo.
"In the town of Chihuahua, on the 9th day of the month of November, 1807, in compliance with the decree of his majesty the King of Spain, transmitted to the commanding General of these provinces with a royal order of the 23d of February of said year and, Don Antonio Garcia de Tejado, Adjutant Inspector of the Internal Provinces of New Spain, proceeding to the barracks of said town, together with Don Pedro Ramos de Verea, counsel for the foreigners who invaded the country under Philip Nolan, and Don Juan Jose Diaz de Bustamente, prosecuting attorney, and having caused the nine prisoners confined in said barracks to assemble in a room in order to draw lots, so that one of them might be executed, after they knelt, I read the decree of his majesty the king.

The prisoners, have, heard the same, agreed to throw dice and that the oldest of them should throw first, and that the one who threw the smallest number should be hanged. This agreement being made, a drum, a crystal tumbler and two dice were brought, and I ordered the prisoners to kneel before the drum and be blindfolded.

Ephraim Blackburn, being the oldest among the prisoners, first took the glass. The throwing was as follows: Ephriam. Blackburn, 3 and 1, making 4; Luciano Garcia, 3 and 4, making 7; Joseph Reed, 6 and 5, making 11; David Fero, 5 and 3, making 8; Solomon Cooley, 6 and 5, making 11; Jonah Walters, 6 and 1 making 7; Charles King, 4 and 3, making 7; Ellis P. Bean, 4 and 1, making 5; William Danfin, 5 and 2, making 7. Blackburn, after baptism by a priest, was hanged on the Plaza de los Urangos, November the 11th, 1807."
Early in 1807, prior to this episode in Chihuahua, Capt. Zebulon M. Pike, of the United States army while held in duress during his exploration expedition, met in Santa Fe Solomon Cooley (written by him Colly), one of the nine prisoners before named; and, in Chihuahua, David Fero, another of the number, who had been an ensign under Pike's father. He also found at Chihuahua Nolan's negro man Caesar (not held as a prisoner) who was very useful to him.
---
Nolan's Men
William Danlin together with Bean accepted the offer of their Spanish captors at Acapulco to join the royalist anti-insurgent forces, but eventually joined the Morelos camp and was involved in action around Acapulco. The eventual fate of Danlin is unknown.
David Fero also joined the Republican forces under Morelos and distinguished himself in battles near Acapulco. In the summer of 1811, he and Mariano Tabares were commissioned by Morelos to travel to the United States and seek an alliance and support. On their way north, they met Ignacio Lopéz Rayón who had assumed command of forces under Hidalgo upon his capture. Rayón commissioned Fero a Colonel and Tabares a brigadier and ordered them to return to the south. At Chilapa, both met Morelos refused to honor the commissions. Both Fero and Tabares became disgruntled, went to El Veladero and conspired to incite a rebellion against Morelos in which Negroes in the Morelos forces were encouraged to attack and kill whites. Upon hearing of the activity, Morelos moved quickly, personally captured the leaders of the movement and had them subsequently shot and beheaded.
Luciano Garcia is thought to be the "old Spaniard" who escaped with Peter Ellis Bean on one of his multiple escapes from Acapulco Prison. Garcia was wounded and is thought to have died or been killed by royalists soon after.
Thomas House was very active, along with Fero, Cooley and Bean in continuous planning for escape from their Spanish captors. House was an active letter writer, despite his grammar, to his incarcerated compatriots in Chihuahua. His eventual fate is unclear.
Joel Joseph Pierce insisted on spending his final days with Peter Ellis Bean in the prison where Bean was held even though Pierce apparently was free to reside outside prison in Mexico as was Bean in between his attempts to escape Mexico altogether. Pierce is thought to be a son of Revolutionary War Veteran Hugh Pierce of Virginia and related to Pierce family descendants who subsequently settled in the Blum/Nolan River area, possibly stimulated by letters from Joel Pierce.
---
SONS OF DEWITT COLONY TEXAS
© 1997-2011, Wallace L. McKeehan, All Rights Reserved