Those who are ignorant of history are doomed to repeat it--G. Santayana
When a society or a civilization perishes, one condition can always be found. They forgot where they came from.--C. Sandburg
For at this moment I am the whole reason they [my ancestors] have existed at all--Joseph Cinque from the movie Armistad
[And for our descendants is the only reason for our current existence--Don Guillermo]
We've come to understand that who we are is who we were--John Quincy Adams from the movie Armistad
Our ancestors are mere dust and ashes, save when they speak to posterity through the record of their deeds and achievements; and then their voices resound not from below, but from the heavens above. There is an eloquence in Memory, because it is the nurse of Hope; there is a sanctity in the Past, but only because of the chronicles it contains, stepping-stones of the progress of mankind, stepping-stones in civilization, in liberty, and in knowledge. Our fathers forbid us to recede. They teach us what is our rightful heritage; they bid us claim, they bid us augment that heritage, preserve their virtues, and avoid their errors. These are the true uses of the Past, uses teaching us to retain and to perpetuate what was secured by toils, sufferings, sacrifices, patriotism, and consecrated by the martyrs of the Alamo, by the blood of Goliad, and by the triumphs of San Jacinto. Posterity remembering this, Heaven smiles; forgetting it, He frowns upon them, warning them by the fate of the mighty nations that were but are no more forever---Guy Morrison Bryan
Cursed are we who forget the past, but pray and don't despair
Rise up all you ancestors, and dance upon your graves.
We've come to hear your voices, maybe we'll be saved
T. Russell, The Man from God Knows Where

---There is no such thing as history, only biography---
He who does not look back to his ancestors does not look forward to his descendants--Luigi Enandi
"The most effective way to destroy people is to deny and obliterate their own understanding of their history."-- George Orwell
The Sons of DeWitt Colony Texas is a non-profit, privately funded enterprise of Wallace L. McKeehan dedicated to the study and dissemination of information about the people and their familial, social, economic and political relationships that gave rise to and comprised the DeWitt Colony in the period 1700-1846. The enterprise pivots around the life and times of his ancestral relations who comprised five interrelated families Burket, Kent and Zumwalt from Missouri who six generations ago answered the call of the newly established Republic of Mexico
"All Foreigners, who...in virtue of the general law of 1824...which guarantees the security of their persons and property in the territory of the Mexican Nation, wish to remove to any of the settlements of the state of Coahuila y Tejas are at liberty to do so; and the said State invites and calls them."
They along with their fellow colonists including those freedom loving native Hispanics who contributed to the separation of Mexico from European Spanish colonialism, became loyal and industrious citizens of the United States of Mexico in 1828-1830 and set about to build a second economically viable democratic Republic in the Americas. Vice-regal militaristic dictatorship fueled by xenophobia, blind nationalism and coalition of church and state, subverted all principles on which the United States of Mexico was initially established and took control of their adopted country and threw out their Constitution. Together with their libertarian and freedom-loving Federalist brethren throughout the Republic of Mexico, they fought for restoration and reformation of the Federalist Mexican Constitution of 1824 under which they immigrated. After the betrayal which threatened their property, self-determination and lives, they were forced to fight for the independence of Texas from a potentially disastrously weak position. First as did freedom loving elements in other mostly northern Mexican states, they struggled for an independent state within a Federation of Mexican States. When that failed due to constant attack by an organized militaristic Centralist Mexican dictatorship, they were forced to fight for an independent Republic and from their weak position rely upon increased numbers of allies from the United States of the North. Under continuing constant attack by the Centralist Mexican government as a neighboring Republic, they were forced to rely upon the United States of the North for survival and joined that powerful confederation by treaty in 1846.
This work is a regional history book which began and continues to evolve using electronic media and the internet/worldwide web format rather than conventional print or "hardcopy" media. It is multi-dimensional, in essence a "web" and dependent on internal and external hyperlinks for meaning. Consequently, Sons of DeWitt Colony Texas cannot be read or assembled into the linear conventional front to back, or beginning to end, printed book format. If printed into a conventional 6.5 x 9.5 inch hardcover book, the websites internal pages alone would comprise a book of over 1000 pages.
Special thanks to Randell Tarin (Alamo de Parras) for encouragement and helpful suggestions in technical design. Special thanks to the Gonzales Historical Commission and Curtis Media, Inc. for permission to extensively reproduce published material from History of Gonzales County, Texas and History of DeWitt County, Texas, respectively. Thanks are also due to numerous other sources and contributors for permission to use or the contribution of their work.
---
The material within Sons of DeWitt Colony Texas is presented and freely available for educational purposes in dissemination of history of the colony and period and related family histories. All materials including individual electronic files belong to Sons of DeWitt Colony Texas or the original source. The courtesy of a request for use and citation when significant portions or images from the site are directly reprinted is appreciated. The following is a recommended format for citation:
Title of page, topic or section (url or link to specific page if electronic). Sons of DeWitt Colony Texas. http://www.tamu.edu/ccbn/dewitt/dewitt.htm (or link on Sons of DeWitt Colony if electronic). (Wallace L. McKeehan, ed.) [Date of Access].
---
About The Author
(See also Texas History Shorts & Opinions by Don Guillermo)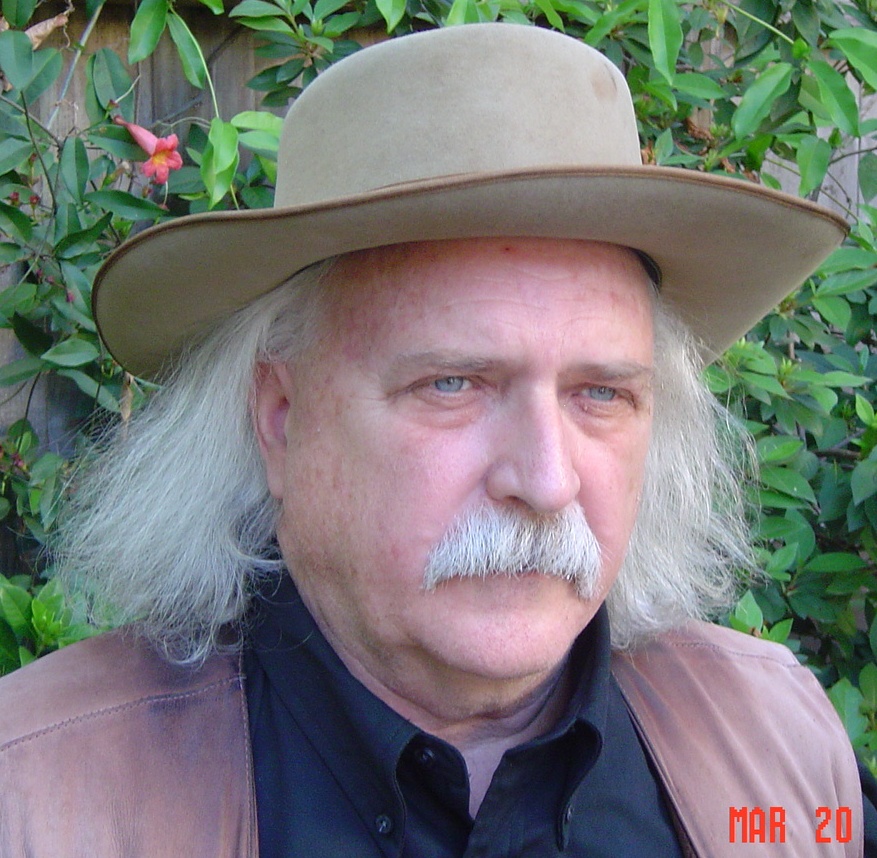 Don Guillermo is the name assigned to Wallace L. McKeehan in Mr. Lopez's second grade Spanish class (Tribute to Heroes below) of 53-54 at Alameda Elementary, Las Cruces, New Mexico (when all classes were uni-lingually English except for Spanish class, and 12 years of Spanish was mandatory for all). McKeehan is the 3rd great grandson of Gonzales minuteman and wife, David and Mary Ann Zumwalt Burket, the 3rd great grandnephew of Alamo defender and Alamo widow, Andrew and Elizabeth Zumwalt Kent, the 3rd great grandnephew of Abraham Zumwalt and his wife Phoebe Burket), 1st cousin 5 times removed of Lavaca River minuteman Captain "Black" Adam Zumwalt and Gonzales hotelier "Red" Adam Zumwalt, some of whom were citizens of Spain in the Territory of Missouri, all of whom were DeWitt Colonists, citizens of the Republic of Mexico and then the Republic of Texas. He is also the 2nd greatgrandnephew of Fannin associate and emissary to the USA, Capt. Augustus H. and Ann Rosanna Randle Jones, and the 1st cousin 6 times removed of Austin Colonist, Signer of the Texas Declaration of Independence and Republic of Texas Secretary of the Navy Samuel Rhodes Fisher. Sarah Bean, wife of McKeehan's fourth great granduncle, Benjamin Selman (Cherokee County's first elected state legislator), was a first cousin of Col. Peter (Pedro) Ellis Bean, who served under Morelos in the Mexican Revolution. McKeehan is also the fifth greatgrandson of Captain Benjamin Merrell of the Colonial North Carolina Regulators in whose history he has special interest.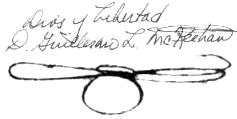 McKeehan was born in Texarkana, Bowie County, Texas in 1944 and lived in 24 different places with his family who were Pentecostal evangelists in the former territories of New Spain, the Republic of Mexico, and the Republic of Texas. McKeehan lived in the states of Florida, New Mexico, Oklahoma, Oregon and Texas and graduated from Lake Weir High School in Marion County, Florida. In addition to Bowie, McKeehan has lived in Titus, Gregg, Rusk, Jasper, Angelina, Cherokee, Nacogdoches, Wharton, Cass, Harris, Parmer, Delta and Tarrant Counties of Texas. He is a graduate of the University of Florida and University of Texas-Austin. Since that time he has lived and worked in Basel, Switzerland; Karlskoga, Wermland, Sweden; Ft. Worth, Texas; Boulder, Colorado (UC-Boulder); Lake Placid, New York and Houston, Texas where he was employed by the Texas A&M University System. He currently is a resident of Galveston, and the Wild Peach district of Brazoria County, Texas. He is a Texas A&M University Distinguished Professor Emeritus. Correspondence should be directed to Sons of DeWitt Colony Texas.
---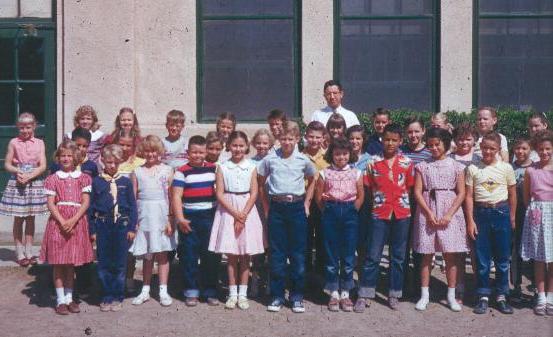 A tribute to the teachers, preachers, priests, rabbis, guides and counselors of the world, mostly nameless and faceless, not found on the published rosters of historic heroes, but heroes none-the-less who do not remember the everyday events and individuals who made them heroic. Ministering one-on-one in daycares, pre-schools, elementary, junior highs, high schools, colleges, trade schools, adult education courses, church offices and confession booths (seldom in distal pulpits, showrooms, studios and videos)--- there is the babysitter Mrs. Smiths who calmed the terror of the first night away from parents, the second grade teachers Mr. Lopez's who enobled his own race by naming you as one of them (Don Guillermo), the Mr. Lawson's who showed you that you were a genius mathematician in 7th grade, the principals Armstrongs and guidance counselors Kearsley's who persuaded you that you were college material despite family background and poverty, the freshman writing lab professor who thought your stuff was creative and exciting and gave you extra assignments, the senior English Lit professor who called you in to explain how his fairness ethic was challenged when he gave you a "C" on the most creative essay exam he had ever seen from a non-English major, but it was just not the text book answer to Shakespeare. Hats in the air to Professor Boyd Hardesty, who taught self-reliance, independent thinking and responsibility that goes with the privilege. May all cross paths with a Gordon Sato (At the Foot of the Master: Experience with Gordon Sato 1975-1993) whose intolerance of intolerance and self-service was only exceeded by his virtues. To those who, most often unaware and selflessly, empower the weak and are able to light the spark of sustained creativity, confidence and vision in those who appear to have the least potential to do it----Thanks a million.
SONS OF DEWITT COLONY TEXAS
1997-2017, Wallace L. McKeehan, All Rights Reserved
dewittcolony02@swbell.net